Gannon water polo coach steps down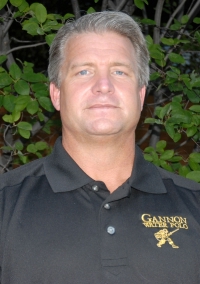 The man who started both the men's and women's water polo programs at Gannon University has stepped down.
Don Sherman announced his resignation from the head coaching position last week, and it takes effect June 30.
Sherman will continue to serve in his role as associate director of athletics.
Sherman was the women's head coach for 14 seasons and led the men's program for 12 years. He built the water polo program from scratch, moving them from club status to the varsity level in 2001.
Sherman said it was a difficult decision to step down, but will remember the gratifying experience it was to build the program.
"It is with a heavy heart that I am resigning as the Gannon water polo head coach," he said. "I have enjoyed my time with all the student-athletes who have participated in our programs.
"It brought great pleasure watching them come in as freshmen and leaving as mature women and men who have gone on to become doctors, lawyers, teachers, nurses and engineers."
Sherman finished with 312 career victories, with 175 coming as the women's head coach and 137 for the men.
The two-time Collegiate Water Polo Association Western Division Women's Coach of the Year led both programs to numerous CWPA Eastern Championships.
Under Sherman, the women's program was 9-1 all-time in the CWPA Division II Championships, winning three titles.
"Don is a tremendous coach and has achieved so much throughout his tenure," said Gannon Director of Athletics Lisa Goddard McGuirk.
"His commitment to Gannon and the success of his student-athletes is unsurpassed. I'm truly grateful for his many years of dedication to our student-athletes and the water polo programs."
A national search for Gannon's next water polo head coach will begin immediately.
DOMINIC SANSONE