Women's lacrosse head coach resigns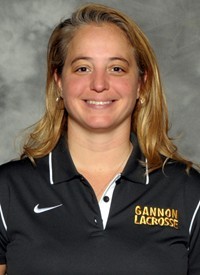 Gannon University women's lacrosse head coach Lindsey Lowman announced she has resigned from the position to pursue opportunities in the private sector.
Lowman, who took over the helm in 2011, led the Lady Knights to their 19th consecutive winning season, finishing 9-8 overall last season.
Lowman concluded her four-year stay at Gannon with a 39-31 record.
"I would like to thank the entire Gannon University community for a tremendous experience," Lowman said.
"I have been very fortunate to work alongside some of the most dedicated and talented individuals in college athletics. I enjoyed coaching these young women, watching them grow and develop both on and off the lacrosse field."
Assistant coach Carly VanTassel has been named interim head coach, as Gannon will start a national search for Lowman's replacement.
DOMINIC SANSONE