Budd relies on close victories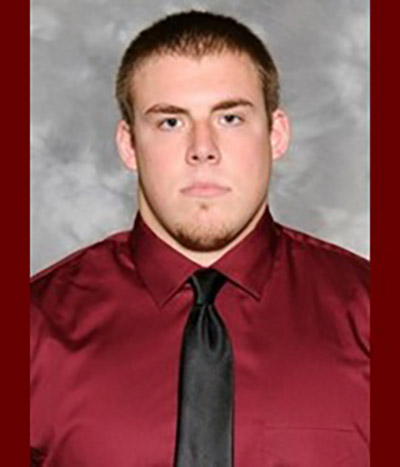 The Gannon University wrestling team split its dual matches against Mercyhurst University and West Liberty University, but sophomore heavyweight Nick Budd was able to earn a pair of victories over his competitors.
Gannon, ranked No. 6 in NCAA Division II Super Region One, lost 23-9 to their crosstown rival No. 5 Mercyhurst University, but recovered against West Liberty College winning 8-of-10 bouts to defeat the Hilltoppers 31-6 Friday at the Hammermill Center.
Budd has been an outstanding performer all season posting victories in dramatic fashion especially against ranked opponents. Budd put his talents on display this past week earning close hard-fought victories in both matchups.
Budd, ranked No. 6 regionally, was able to muster just enough to pull off a 3-2 victory over No. 5 ranked Andy Welton of Mercyhurst University. The sophomore heavyweight secured his victory with a takedown during the final 10 seconds of the match.
"It felt good to get that close win against Welton," he said.
Budd said he had been chomping at the bit for the opportunity to have a rematch with Mercyhurt's heavyweight.
"I was really amped up to go out and wrestle so it was a great feeling to go out there and win that close match against a tough opponent," Budd said.
Budd continued this momentum into his match against West Liberty's Aaron Silverio as he posted a 3-1 sudden victory with a takedown in overtime. Budd has been no stranger to competing in down-to-the-wire matches, as he has posted several last-second victories this season.
"There isn't really anything different mentally or physically in matches like that," he said. "It's really all about flipping that switch that enables you to tell yourself that you're not going to lose."
The Knights' heavyweight will hope to carry this momentum into the team's last regular-season head-to-head meet against Wheeling Jesuit at 7 p.m. Wednesday in the Hammermill Center.
CHASE MANTINI