Women's water polo loses first four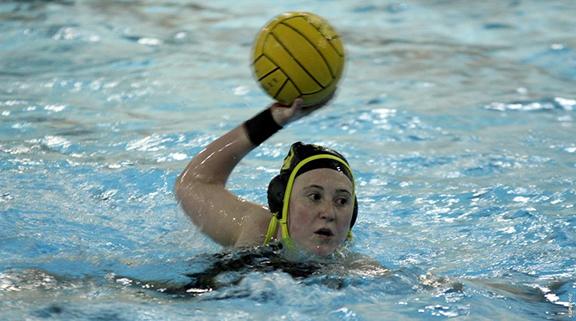 For the first time this season, the Gannon University women's water polo team suited up and met the opposition over the weekend at Bucknell University in Lewisburg.
The Knights went 0-4 at the Bucknell Invitational, falling 15-6 to host Bucknell, 12-5 to George Washington, 18-2 to Wagner and 17-2 to Harvard.
In the opener, the Knights went down quickly after the Bisons took a 5-2 lead in the first quarter.
Freshman Amanda Puthoff made the most of her opportunities in her first game as a Knight and scored one of Gannon's two first-quarter goals, with Christine Uht netting the second.
Bucknell, which is ranked seventh in the CWPA Top 10 poll and also received votes in the Top 25 national rankings, widened its lead in the second quarter to 10-3.
Liz Barr finished with two goals for Gannon while Francesca Williamson and Grace Villano each added one.
After a tough matchup the first night, the competition did not get any easier the second day.
The Knights faced undefeated and eighth-ranked George Washington, which scored 10 straight goals in the first half to erase a 1-0 deficit that came on Campbell Ruh's first collegiate goal for Gannon.
Junior Alison Cooney scored three goals for Gannon and Uht also netted one goal for the Knights.
Cooney also accounted for both of Gannon's goals in the loss to 19th-ranked Wagner, which used a seven-goal second-quarter burst to turn a 4-1 lead to an 11-1 advantage at halftime.
Wagner outshot Gannon 33-17 on the day.
Gannon's fourth and final outing came Sunday in the loss to Harvard, with Cooney and Williamson each scoring once in the first half for the Knights.
Gannon trailed 13-2 at halftime and 16-2 going into the final quarter.
The Knights will be back in action Saturday and Sunday at the Mercyhurst Invitational at the Cathedral Prep-Villa Maria Events Center in Erie.
KISHAN PATEL
[email protected]