Halloween does not end Oct. 31 for editor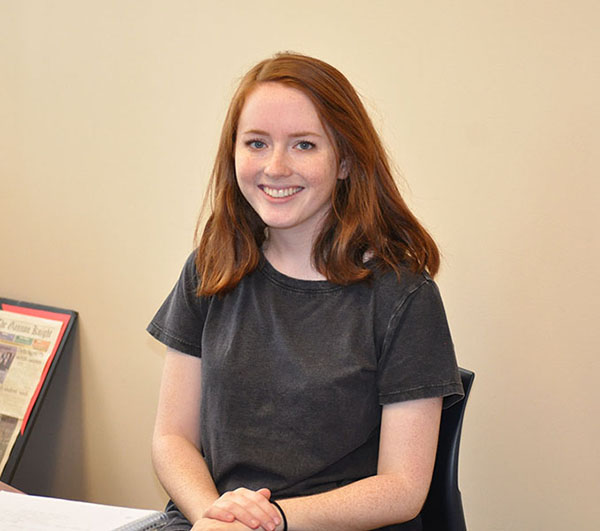 Candy, costumes and celebratory parties are only some of the many things people associate with Halloween. For me, this wasn't and still isn't the case. Growing up, the season of goblins and ghouls was more than just an opportunity to acquire an abundance of tooth-decaying sweets; it was a way for me to become a brand new person.
It all began after a family vacation to Canada. On the way back my dad decided it would be fun to stop at a random Halloween store before crossing the border. We had no idea that my dad would become obsessed with the costume makeup set he bought on that fine evening. Over the next few years, my brother and I would become an array of many different characters.
The first year using costume makeup my brother embodied the iconic Kiss member Gene Simmons while I went for the classic witch. However, instead of throwing on a pointed hat and calling it a day, my dad painted my face, neck and arms a pigmented green and placed a long black wig on my head.
My favorite memory from that year had to be me walking up behind a little girl dressed as Dora the Explorer and watching true terror fall across her face as she turned to toward me. I am still filled with joy every time that image of Dora running away from me screaming pops into my head.
The next two all hallows eve would highlight some of my favorite costumes, such as a dead '50s girl who met her demise with a butcher knife to the cranium and a corpse bride. Unfortunately, my trick-or-treating career ended at the prime age of 11 because our supply of Canadian costume makeup had run dry.
Since our costuming days had come to a close, I needed to find a new way to get my Halloween fix. Soon my festivities included me binge-watching iconic movies by Tim Burton such as "Corpse Bride," "Beetlejuice," "Sweeney Todd," "Edward Scissorhands," "Ed Wood," and "The Nightmare Before Christmas."
Even though Tim Burton speaks directly to my soul, "Young Frankenstein," "Little Shop of Horrors," and "The Addams Family," hold a place on my list of Halloween films. All these movies appeal to me because of their macabre characters that appear to be unorthodox on the surface, but deep down are misunderstood and relatable to all types of people.
Coming to college, the spirit of the Halloween I grew to love holds a completely different meaning among my peers. To me, it shouldn't be about trying to impress people with how great or witty your costume is. It should be about becoming something you can't be on a daily basis and having fun with it.
Even though Halloween has come to a close, it does not mean my festivities have ended. I will be alone in my apartment moshing to "This is Halloween," at full blast for the next 12 months.
Halloween isn't over until I say it is.
MEGAN HAMM
[email protected]