Golf freshman captures NCAA bid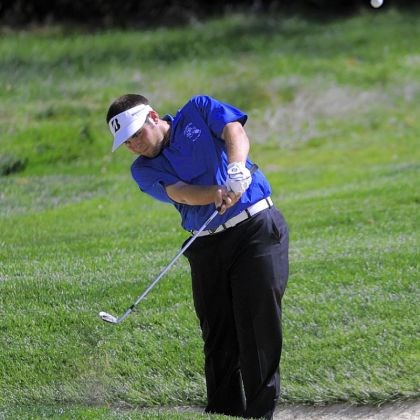 Gannon University freshman Matt Barto captured an individual bid to the NCAA Division II Men's Golf National Championship with his performance at the Atlantic/East Regional this week.
Barto birdied two of the final five holes to finish with a 2-under-par 70 during the final round of the regional, which was hosted by the Longaberger Golf Club in Nashport, Ohio, Wednesday.
Barto finished tied for fifth among 108 golfers with a 54-hole total of 7-over-par 223.
Barto is only the fourth golfer in Gannon history to advance to the national championships and first since Drew Deimel in 2011.
As a team, Gannon finished eighth out of 20 teams with a 928.
The Division II national championship will take place May 18-22 at Rock Barn Golf & Spa in Conover, N.C.
The top four teams plus the top two individuals not on an advancing team from each regional earned berths in the national championship tournament.
DOMINIC SANSONE