Spiritual climate survey offers valuable insight into student religious views, understanding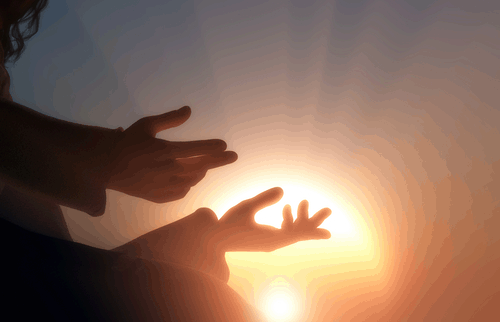 Because Gannon University is a Catholic institution, it constantly faces one major challenge: making people of all faith traditions feel included on campus. To determine if students of other faiths feel included at Gannon, a survey was created.
Gannon President Keith Taylor, Ph.D., sent the survey to Gannon students to find the answer to the question, "Do people of all faith traditions feel included at Gannon?"
The Rev. Michael Kesicki, vice president for Mission and Ministry said, "We are grateful that he offered his name to this project to emphasize that this is important to Gannon."
This is an extremely critical question, not only because there has been a great increase of international students who celebrate many different faiths, but because there are many students on campus from this country who celebrate faiths that are not Christianity.
Kesicki said that the survey is designed to help figure out if students at Gannon perceive the campus as a safe and welcome space for diverse religious and nonreligious identities, beliefs and practices.
It also gives insight as to what the most positive aspects of Gannon's climate with respect to religious diversity are and what areas of campus climate present challenges or opportunities for improvement.
Lastly, it shows how students respond to and interact with others representing different worldviews and what students' attitudes toward diverse worldviews are.
The survey is necessary because without it, there would only be theory and no hard data.
"The whole point of the survey is to listen to the experiences and perceptions of our students," Kesicki said.
"Without their participation, we'd be discussing theory and abstraction about what we may imagine our students are thinking with no real evidence.
"We really want to know what our students are thinking about this important issue."
Many students are in support of the survey. Tina Zappa, a senior sport and exercise science/pre-physical therapy major, plans to take the survey.
"I think the idea of the survey is a good idea," Zappa said.
Devin Baker, a freshman communication arts major, agrees with Zappa.
"I think it would work great because it would give us statistics," Baker said.
It is not a surprise that students seem to be supportive of the survey because it is there to make sure they feel understood, Kesicki said.
"In other words, information from this survey will give us a way to understand the experiences and perceptions of our students with regard to religion and spirituality," Kesicki said.
"It will also help us start a campus-wide conversation that can foster deeper interfaith understanding and cooperation."
Since Gannon students come from diverse backgrounds and faith traditions, it can be challenging for faculty to make required theology classes relatable.
Zappa took all three of her theology classes and she said the first and second courses were geared toward the Catholic religion and its origins.
"People of different faiths probably won't get it at first," Zappa said. "The professors did a good job explaining that not everyone is a Christian so it is a good idea to look at it from a scholarly perspective."
MIKE FUJITO
[email protected]