Travel around the world for one night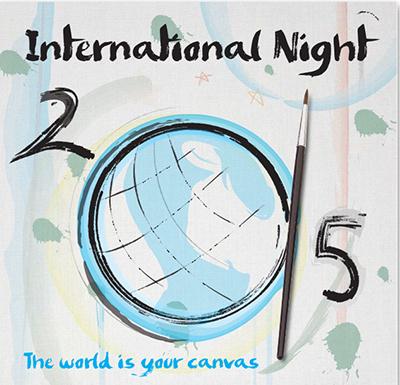 Global Unity at Gannon University (GU2) and the International Student Office (ISO) will be hosting the annual International Night Saturday in the Hammermill Center.
Students, faculty, staff and people of the Erie community will have the opportunity to travel around the world for one night.
GU2 has been putting on this night for over 25 years and it has become one of the most attended events with more than 500 attendees.
The doors will open at 5:45 p.m. and food will be served at 6 p.m.
For one night, Hammermill Center will be transformed into a walk around the world.  Guests are able to get a taste for over 30 different countries by sampling the country's cuisines before being able to watch performances put on by students and staff at 7:15 p.m.
Sunu Alexander, president of Global Unity and a senior pre-med biology major, said she enjoys the same aspect of International Night every year.
"I've been a part of the team that hosts International Night for three years now and every year I love seeing people enjoying the fusion of so many different cultures," Alexander said.
She said with airline prices constantly skyrocketing, it is hard for the college students to get overseas to explore different cultures.
"We don't all get the ability to travel," Alexander said. "So I love that we are able to provide a trip around the world in a night."
International Night is an unique event that highlights globalization and emphasizes the unity between various cultures and nations.  The purpose of International Night is to enlighten the community and share the wonderful gifts that individuals from our global community bring to campus.
Gannon and Erie are communities filled with different traditions and backgrounds. By having this event, students and staff can proudly represent their nations and showcase their cultures for others to see.
This year, "The World is Your Canvas," is the theme of the much-anticipated night.  The Hammermill Center will be decorated to fit this theme, with different forms of art every way you look.
Alexander said  GU2 couldn't do this without the help of the ISO.
"The ISO department is the other half of what makes the magic happen," Alexander said. "The night really couldn't happen without them."
Alexander said ISO has contributed to all the hard work and time that goes into making International Night such a long-term success.
Citizens from the Erie community look forward to this event each year, and not only attend but also collaborate with GU2 through performances and food offerings.
It symbolizes the international community within Gannon and the importance it plays at the university and the greater community.  This year, GU2 and ISO have made purchasing tickets even easier for everyone by putting it all online.
Pre-sale tickets are available at gannontickets.com and the prices are adults, $13.50; Gannon students, $8.50; children 5 and above, $6.50; and children under 5, free. There will also be tickets available for purchase at the event; however, the cost of a ticket increases by $1.50 if not pre-purchased.
Mariah Hudson, a junior sport and exercise science major said she has already bought her tickets for the night and is looking forward to the experience.
"I think most of us look forward to the food," Hudson said. "But, the performances will be cool too though."
KAYLA VILLANO