NIRSA comes to Gannon's Recreation and Wellness Center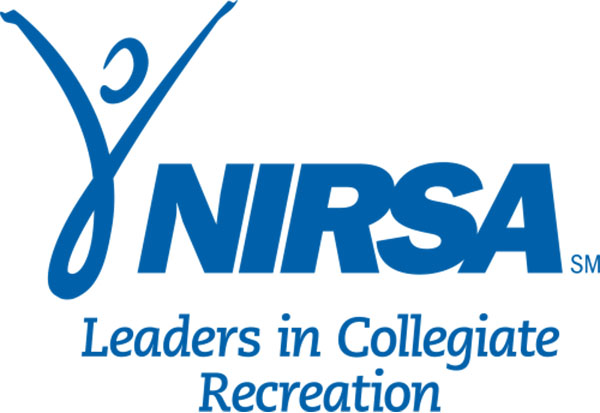 Gannon University held the NIRSA (National Intramural Recreational Sports Association) National Recreational and Fitness Day event on Sunday – in honor of the national founding of the day 65 years ago – at the Recreation and Wellness Center.
Its purpose was to show the  positives of being active and what the recreation center offers.
The Recreation and Wellness Center has much to offer for fitness, but not everyone is aware of that. NIRSA National Recreational and Fitness Day focuses on the positive benefits of fitness, sports, health and wellness.
Ashley Amoroso, the coordinator of student personnel and special events at the Recreation  and Wellness Center and the lead- er of the event, said that the idea for the NIRSA event was to bring students, faculty and staff to the center and be active together as a community.
Entering the event, each participant received a card of with the five Olympic rings.  Different stations were located throughout the center with different activities to complete. These stations included an Intramural Relay, Sport Club Memory Game, Fitness Testing, The Knight Test and TRX Expresso Bike Challenge.
For each event that was completed by a participant, an Olympic ring was colored.
Once all five Olympic rings were colored in, the participant turned the card in for a free Rec Day T-Shirt.
Megan Davis, a senior psychology major, said it's great to have an event about fitness.
"So many students I know here at Gannon want to be more active, but don't know how to go about doing it," Davis said.
"I know that the Rec has so much to offer and having this type of event really encourages students to 'go for it' and of course getting students down to the new facility."
Amoroso said that she pleased with how the event went.
"I think for the first year that Gannon has showcased a nationally known event, it went very well,"  Amoroso said.
"I do think with more advertisement that the participation rate would have been slightly higher."
The Gannon community can look forward to the NIRSA event every year.  Amoroso said that the event will happen every year on Feb. 22.
For questions or more information on the event or the NIRSA National Recreational and Fitness Day, contact Amoroso at [email protected]
MADELINE BOUCHER
[email protected]