Alternative for this year's spring break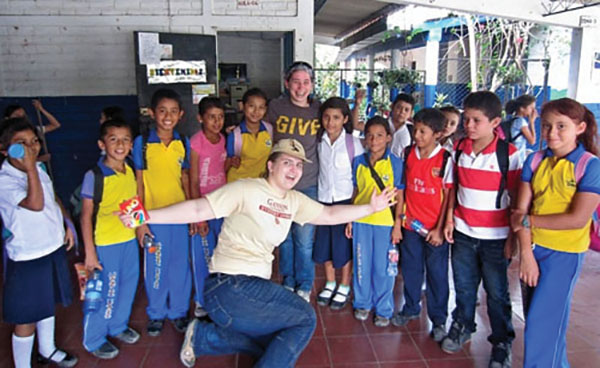 The Center for Social Concerns at Gannon University offers Alternative Break Service Trips (ABST) for students interested in doing something different during their breaks.
These trips are offered yearly and are led by trained student leaders with faculty and staff accompaniers. Students have the opportunity to travel within the country or internationally.
This year, ABST has seven trips going over spring break and two headed out in May. Almost 80 students are traveling this year with 18 faculty and staff.
Students will be visiting such locations as San Lucas Mission in Guatemala, the L'Arche house in Toronto and the Misión de Armistad in Mexico.
Laura Goble, director of the Center for Social Concerns and an adjunct lecturer for the history department, said ABST would like to explore the possibility of doing a trip connected to the community near the new Gannon campus in Ruskin, Fla.
"We also added two new trips this year – one to the Mexico L'Arche community and a Habitat for Humanity Global Village trip to Zambia," Goble said.
The costs to go on one of the ABST trips vary depending on whether students travel domestically or internationally. Goble said for a domestic trip the cost is roughly $250 and for international trips it's between $1,200 and $1,600.
Fundraising is done, however, to help reduce the cost of travel and Goble said scholarships are also offered for student leaders and those who need it.
Applications to lead next year's ABST will be available on engageU and are due by April 1.
Maureen Piccirilli, a junior early childhood and special education major and co-leader for ABST, said being a part of ABST has played a major role in her life.
"As I am about to go on my third ABST trip to the L'Arche Toronto home, I can only say how much it has inspired me and changed my life," Piccirilli said.
"The experiences that I have had and the people I have met will never be forgotten."
BECKY HILKER