Dreams coming true for biology students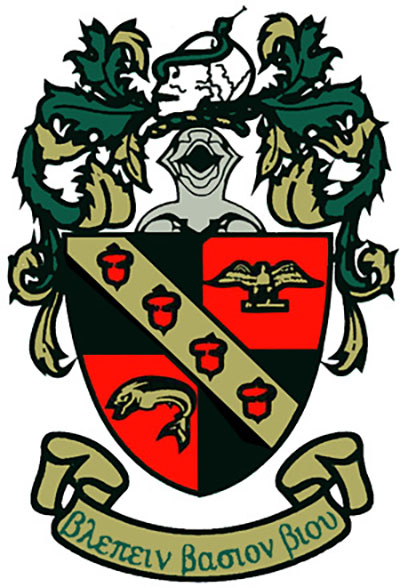 Gannon University's biology department proved that excellence gets rewarded when five of its undergraduate biology majors received research grants from Beta Beta Beta (TriBeta) national biological honor society.
TriBeta is a society for undergraduate students who are devoted to biological study and extending the boundaries of human knowledge through scientific research.
Each fall, students submit research grant proposals to the national office of TriBeta, which are then looked over by several different TriBeta associates.
Grants are then awarded to students based on the research design, potential, feasibility and available research dollars.
Five Gannon University students were awarded grants for their superiority in their research proposals.
Miranda Thompson, a senior biology major, is planning to use her grant money to conduct a research experiment on the role that SCAMP3 might play in trafficking proteins targeted for degradation.
Thompson said she was very excited that she was awarded 80 percent of the money that she asked for, which is rare.
"It shows me that the project I am working on is significant and is deemed successful not only by my research adviser, Quyen Aoh, Ph.D., and me, but by other individuals as well," Thompson said. "It is encouraging when other organizations give you the chance to continue the research you have been working on because they want to be a part of your success too."
Thompson will be attending LECOM School of Pharmacy in the fall to pursue her aspirations of becoming an oncology pharmacist.
Morgan Thompson, a senior pre-medical biology student, was awarded a research grant for her experiment on the role of hormones in the deterioration of the volar oblique ligament in the hand, which causes a type of arthritis.
Morgan Thompson said that she was happy that she could continue to conduct laboratory research on cells that come from patients.
"I have learned quite a few lab skills and a better understanding of the work that goes into what medicine is today," Thompson said. "I continue to be awed."
Thompson said she would like to pursue a career as a doctor of osteopathic medicine.
Jessie Milliken was awarded a grant for his study on the effect of exogenous hormones on myofibroblast structure and function. Elisa Konieczko, Ph.D., is the mentor for Morgan Thompson and Milliken.
Armaghan Raeouf, a junior biology major, was awarded a grant for her study on the effects of polybrominated diphenyl ethers (PBDEs), which are toxins commonly found in consumer goods, on heat shock proteins. Raeouf said she was pleased that TriBeta was interested in her work.
"I appreciate the TriBeta grant because it gives us an opportunity to further expand on our developing research," Raeouf said.
Raeouf said she would like to put her knowledge to good use and become a neurosurgeon in the future.
Connor Pletz, a junior pre-medical biology major, received a grant for his experiment on the effects of PBDEs on the gene expression of human umbilical vein endothelial cells.
His experiment focuses on proving that PBDEs should not be used in consumer products because they could potentially be cancerous.  Mary Vagula, Ph.D., is the mentor for Pletz and Raeouf and will be monitoring their experiments.
Pletz said his grant money will help him succeed in pursuing his dreams of becoming a physician.
"I want to help others as well as constantly be challenged each and every day," Pletz said.
"I couldn't imagine pursuing any other sort of career."
SAMANTHA GRISWOLD