Alumni director brings exciting new ideas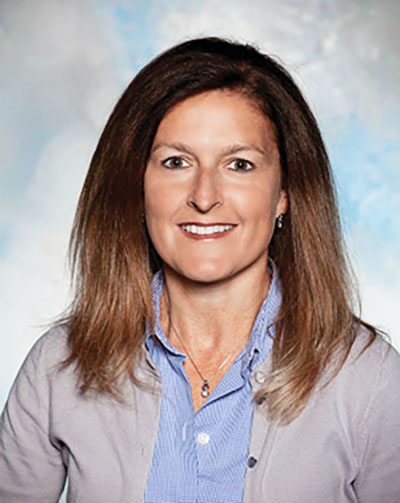 Gannon University's new director of alumni services has only high hopes for the future of Gannon's alumni to connect to their alma mater.
Nancy Bird is a proud Villa Maria Academy graduate and started the position at Gannon in 2014. She said she looks forward to working with fellow alumni.
Bird is an Erie resident living with her husband and three children.  Before coming to Gannon, Bird worked in advancements at Cathedral Prep and Villa Maria Academy.
As the director of alumni services, Bird keeps alumni connected to not only Gannon but also to one another.  The Gannon alumni have access to gannonalumni.org and eNews to stay up to date on the events happening on campus.
Bird also works with Gannon's national alumni board, which represents nearly 36,000 alumni all over the world. She said she is excited for the new adventures she will experience at Gannon.
"I feel like I can bring a fresh perspective to already established programs, services and events," Bird said. "I have been labeled creative and organized by my peers, so hopefully those two qualities will help me to contribute to positive enhancements in alumni services."
There are several events that take place on campus for alumni to experience and become a part of the school once again. The Rev. Shawn Clerkin, associate professor of theater and also a Gannon alumnus, said he loves seeing alumni any time.
"It is great to see students who were ahead of me when I was an undergraduate at Gannon, students who sat with me in class and students I've taught during the past 25 years," Clerkin said. "Alumni involvement is an affirmation of the many experiences that we have shared."
Bird said that her favorite part of being the alumni director is meeting alumni and hearing the accomplishments they have achieved since their days at Gannon.
Bird said she predicts an exciting future for alumni becoming more connected with Gannon.
"My goal is for all Gannon alumni to want to come back to campus or to continue having Gannon play a part in their lives in some way," Bird said.  "In addition to our current offerings, I hope to introduce more opportunities for our alumni to engage in lifelong learning and also to interact with our current students."
Bird said she believes it would be ideal if there was a space on campus – such as an alumni house – alumni could come back to Gannon and become acquainted with other alumni as well as the students.
Valerie Prindle, a sophomore history major, said she loves to see alumni on campus.
"It's encouraging to see that Gannon was impactful enough that they would want to come back to visit," Prindle said. "It also gives students the opportunity to see successful people who started in their place."
MADELINE BOUCHER