Finding God on Gannon's campus: Love, in its many forms, foundational in giving life meaning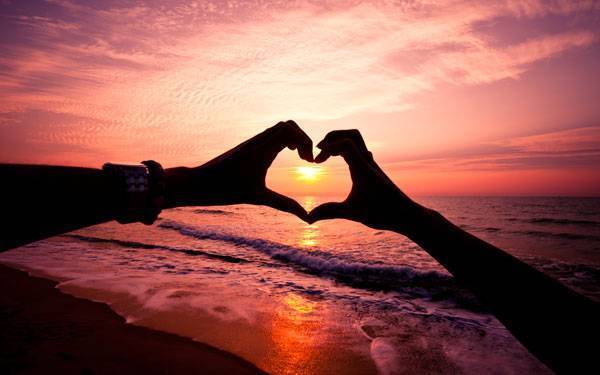 When I was in high school, I can remember learning about the six different Greek words for love. The words cover different types of love, such as friendly love, self-love and sexual love.
I think often about why the English language has not incorporated specific words as the ancient Greeks did for these different expressions of love.
Although English doesn't use this same concept, I think taking a deeper look at these six words can help anyone today understand the complexity of this intense concept.
An example of this is in John 21:15-19 where Jesus asks Peter three times if he loves him and Peter affirms his love for the son of God every time. While this verse is still quite powerful through the English lens, my high school youth minister once suggested to me a different way of viewing each of these questions from Jesus with less redundancy.
She explained that this verse can be interpreted in such a way that each word tha means love is different, being either agape (higher love or thought of as the ultimate love) or philia (a love of deep friendship).
Jesus is asking Peter what his love for him is, and whether it is this ultimate form of agape. While this is just one interpretation, I think it holds a great deal of value because it shows how love and relationships are incredibly complex.
In spirituality, agape seems to be the ultimate goal of those who worship, aiming to reveal and live out this complex higher love by having this extreme relationship with a greater being.
While I think this agape may be something similar to self-actualization or nirvana, meaning very few people are able to actually reach or maintain this level of being, the complexities of other loves seem to be a road map for reaching this type of enlightenment.
Life seems to be about balance and discovering one's self, so learning to love and cherish each relationship, internal ones included, looks to be a way to reach more meaning and happiness.
Humans are created to be communal beings, and taking the time to add a sense of understanding within communities can aid in forming these relationships and bonds people share.
Taking the time to research these six words could be beneficial when examining various relationships and seeking the answer to the same question Jesus asked of Peter: what type of love do we share?
From this question, connections can be better nurtured based on what best suits each type of love.
Sometimes it may be more time spent with friendly relations, while other times it may be showing deeper devotion and commitment to a long-standing relation.
No matter the action, love is a language that all living beings can understand.
ADRIANA LASKY
[email protected]