Freedom Series continues with Humanities Conference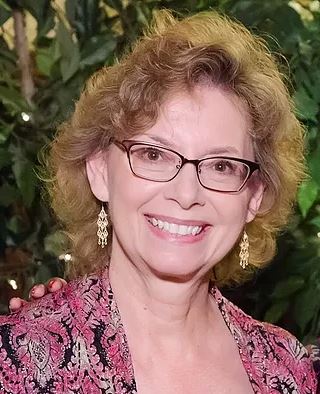 The fifth annual College of Humanities, Education and Social Sciences conference is set to take place beginning at 9 a.m. Saturday in the Nash Library and Learning Commons.  
This is the second event of the CHESS annual lecture and event series.  
Each year the series focuses on a different theme, with this year's theme being freedom, focusing on how this complex idea is developing in an ever-changing world.  
English department professor Jennie Vaughn, Ph.D., and graduate student Malorie Patterson are the organizers for this year's conference and are pleased to bring some changes to this year's event. 
One change is the location, as last year's CHESS conference was held in the Palumbo Academic Center. 
"We are excited that this is the fifth year of the CHESS conference," Vaughn said.  
"This year we are hosting the event in the Nash Library.  
"We are excited to bring the conference to this beautiful location on campus," Vaughn said.  
The conference will have 11 presentation blocks arranged in four sessions, each having presentations in the lower level of the library.  
This year will also feature Berwyn Moore as the keynote speaker for the event. She will speak from noon until 12:30 p.m.  
Moore is a Gannon English department faculty member, published poet and Erie County's first poet laureate.  
"This is a huge honor," Moore said.  
"My teaching career at Gannon began almost 34 years ago, and I'm very grateful for the invitation to speak and share my poetry, especially as I move toward full retirement."  
The conference features diverse panels and presenters, each focusing on something different. 
"If someone has never attended the CHESS conference before," Vaughn said, "I think they will find that the variety of research presentations really means that there is something of interest for everyone."  
Sabrina Yassem, a senior English major, is presenting a critical analysis of "Island of a Thousand Mirrors" by Nayomi Munaweera. 
"The conference is an opportunity for undergraduate, graduate, and faculty from Gannon and other universities to present their work whether creative, academic or research-based," Yassem said. 
"It's just a great way to make connections and to see what others are working on in your community." 
Yassem said she is excited to share her work with the community, but it can also be a bit nerve-wracking. 
"Once you get past that nervous feeling it's a wonderful way for you to step out of your comfort zone and gain more professional academic experience," Yassem said.  
The first event of the Freedom Series called Hack My Professor: Age of Surveillance took place Feb. 6 and focused on the importance of protecting personal information in the digital age where data collection, hacking and surveillance are common practices.  
Other upcoming events in the series include lectures on poverty, free speech and an end of the semester art exhibit in the Schuster Gallery.  
For more information about the CHESS conference visit https://gannonchess.wixsite.com/conference 
JULIA FULTON