Gabby Perez leads women wrestling in Waldorf Open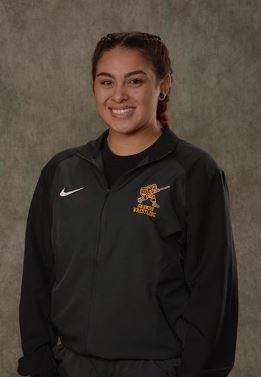 The Gannon University women's wrestling team will return to action after a lengthy break when it takes part in the East Coast Open Saturday at Garden City, N.Y.
This is the first season of competition for the Knights women's team, which features a roster of 14 competitors and is led by coach Christen Dierken.
Four of the wrestlers – Caleeann Blarr, Theresa Guarriello, Remington Jensen and Natasia Lenox – are from Erie County.
In the Knights' most recent competition, they battled at the Waldorf Open in Forest City, Iowa, on Nov. 10. A total of 12 teams competed in the tournament, hosted by Waldorf University.
Gabby Perez led the Knights with a third-place finish at 130 pounds. Perez opened with back-to-back victories, then after a loss she rebounded to win her final two matches to place third.
Larissa Ramos, competing at 191 pounds, dropped her opening match of the day but answered with two straight wins by fall in the consolation bracket before falling in her final match of the day.
Her 2-2 record was good for fourth place in her weight class.
At 130 pounds, Mikayla Dockweiler took sixth place with a 1-3 record.
Paige Cook had a 0-2 record in the 143-pound division and Guarriello had the same record at 155 pounds.
In the Adrian College Bulldog Open on Oct. 27, the Knights finished eighth of 10 teams with 23.5 points. The competing teams were Emmanuel, King, Adrian, MacMurray, Tiffin, Western Ontario, Lakeland, Lindenwood and McKendree.
Alexandra Alers went 2-2 at 136 pounds to finish fifth for Gannon. At 109, Araceli Cruz-Castaneda won her only match to finish sixth.
Perez, at 130, went 2-2 to place seventh and Cook also placed seventh with a 1-2 mark at 136 pounds, including a pin in her match for seventh place.
Caroline Camarillo went 0-2 at 136 pounds and Dockweiler finished 1-2 at 130.
KEEFER GREGOIRE
[email protected]