Gutless Guys and Girls club to bring about new connections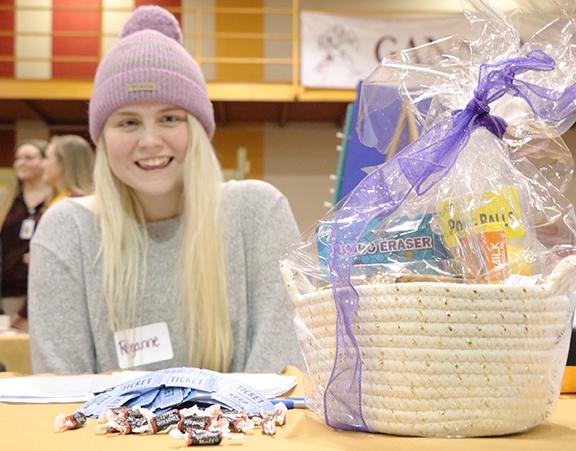 The Gutless Guys and Girls (GGG) club, a nonprofit organization established at Gannon University in May 2017, has spread to other universities this year.
The club was formally known as the Glamorous Gutless Girls, but was changed in order to represent males as well.
Reganne O'Brien, a sophomore business administration major and president of GGG, said that she created the club after she lost her colon after her battle with ulcerative colitis, an inflammatory bowel disease.
O'Brien said that she started the club in order to raise money for students in similar heath situations as her own.
"I wanted to help other students with chronic gastrointestinal diseases such as ulcerative colitis, Crohn's syndrome, celiac, IBS, gastroparesis and the many other GI conditions," she said.
O'Brien said she wanted to create the club in order to raise scholarship money for affected students, raise awareness for IBD and to allow these students to connect with a supportive community of people going through the same experiences.
O'Brien said the organization has more long-term goals, such as hosting a campus-wide event, doing service throughout Erie and funding a Gannon gastrointestinal annual scholarship.
O'Brien said that the organization is a necessary part of the Gannon community for a multitude of reasons.
"Students with these conditions need not only support, but someone who understands and a community that can lift them up when they are sick or in the hospital," she said.
O'Brien said that the organization works to motivate students who are struggling with their health.
"GGG encourages our members to persevere and commit to their educational goals despite the challenges their illness may bring."
O'Brien said that some of the goals of the organization for the next year include on-campus support groups, hosting a speaker and collaborating with another campus organization.
She also said that the organization has been making an effort to expand through tabling in the Waldron Campus Center, marketing with flyers, social media and the Potty Press.
O'Brien said that she looks forward to seeing the club expand.
"We hope the organization has a large presence on campus in the future," O'Brien said.
"We hope to collaborate with GGG groups at our other chapters. We would like to have an annual scholarship specifically for one of our Gannon students."
According to O'Brien, the organization has already expanded to Mercyhurst University and Youngstown State University.
Students may join GGG through the organization's EngageU page.
HARLEE BOEHM
[email protected]