Gannon set to welcome MHA Program in May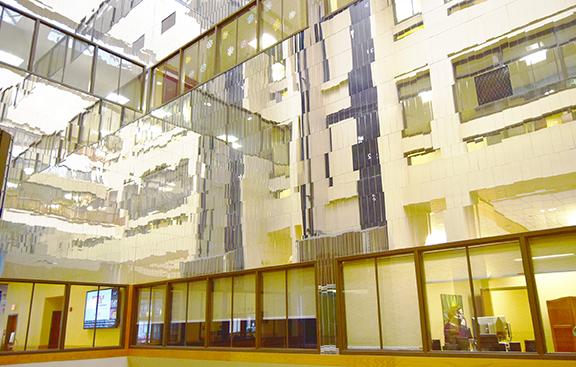 After six months of research and planning, Gannon is offering a Master of Healthcare Administration (MHA) Program, and according to George Couch, an assistant professor of healthcare management, it is slated to begin in May.
The program consists of 36 credits that come in the form of evening classes, which makes it perfect for people who are working and wish to continue their education.
According to Couch, the program should take two years to complete, but students might be enrolled longer if they have conflicts in their schedule that they need to work around.
Full time students will take two classes a semester and each class lasts about seven weeks. The focus on one class at a time aids in the practicality for those who are working while taking classes.
The program also offers students the option to write a capstone paper or take a comprehensive exam, and for students not working, there is a volunteer service requirement or internship of no less than 20 hours per week.
The program began so that people would be prepared for the dynamic health care field. According to an overview of the program, health care facilities are difficult to manage due to governmental regulations, demand for accountability, advances in technology, the changing dynamics of the country and the variety of reimbursement systems.
Couch, who will be teaching both undergrad and in the Master of Healthcare Administration Program, said the program will help both business professionals and medical professionals who are looking to understand the health care field and how to manage it.
"Often times we promote people who have general business knowledge, or we promote clinical people — physical therapists, nurses and occupational therapists — into management positions," Couch said. "The clinical people may be great physical therapists, great nurses, great occupational therapists, but they really don't understand a lot of business concepts, and so we provide them with the training in this program because it's offered in a hybrid way where they can take it either on campus or online."
The different face-to-face teacher and student interactions combined with evening and online coursework is designed to help meet the need of the current health care field by educating students to manage different facilities.
Couch said that Gannon's proximity to health care institutions such as UPMC Hamot, Saint Vincent Hospital and LECOM Medical School among others makes it a logical location to house the program.
"The need for highly trained and qualified health care managers or administrators who really understand the business has never been greater," Couch said. "It just makes sense that Gannon being in the central area of Erie, where a lot of health care providers are for Northwest Pennsylvania, makes it an ideal place for individuals to be trained for these jobs."
Some of the classes offered provide students with knowledge in health care and policy research, which is important, according to Couch, because it teaches students how to communicate within the field.
Couch said that the program began taking applications in the middle of January, and it is shooting for six to eight students to get the program going in a few months.
Senior healthcare management and finance major Kelsey Dugger will not be enrolled in Gannon's program, but said the MHA program is important because health care is never going away, and that there will always be a need for it.
"Not everyone is made to be hands-on with patients so having the ability to be a part of the MHA gives you the ability to be a part of everything but from a different side, more administrative," Dugger said.
She also said that Couch has been supportive as her adviser at Gannon and she feels prepared as she enters the health care management workforce.
"I have been able to gain more understanding of the health sector and have seen success in understanding roles I have been placed in with internships at university hospitals," Dugger said.
According to Couch, many health care executives don't have an undergraduate degree in health care. Some of them have MBAs and some may have MHAs, but it is rare to find top executives with the training that is being offered.
"It's almost a necessity because if you don't have that background, you don't have that training, then it's very difficult to really get out there and make a difference," Couch said.
BRANDON JACES
[email protected]