GRANT KRUSZEWSKI
staff writer
The 6, no pun intended, most popular Drake projects that I will be reviewing and ranking are the albums/EP's that are available on Apple Music and other streaming services.
I will also include an album rating based on a five-point scale. Although all of his projects are amazingly done, some have been put together better than others and some have had a greater effect on his career.
Here are the power rankings from Nos. 1 to 6.
1. "Nothing Was The Same"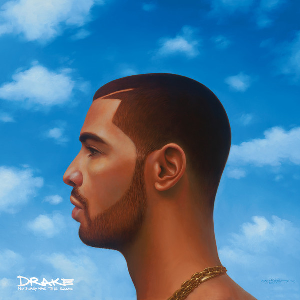 Story continues below advertisement
"Nothing Was The Same" was Drake's third studio album and it went platinum not once or twice, but three times.
NWTS was nominated for a Grammy and won the BET's Album of the Year award.
The deluxe edition of the album features 15 tracks. Some of the most popular singles include "Started from the Bottom," "Hold On, We're Going Home," "All Me" and my personal favorite "Worst Behavior."
Drake features a wide variety of styles in this album, which is why it finds itself at No. 1 on this list.
For example, Drake shows his soft side like he did in "Take Care" with tracks like "Furthest Thing" and "From Time" but showed that he can lay down bars on tracks like "Pound Cake" and "Tuscan Leather."
The diversity of the tracks and Drake's ability to make listeners feel how they connect so perfectly is what makes this album special.
Some will debate that the most important aspect of this album isn't the music itself, but that NWTS was a fantastic follow up to his second studio album "Take Care."
The main reason that this album is No. 1 over "Take Care" is that NWTS proved that Drake was here to stay in the rap game and it was no accident that he was dropping phenomenal albums.
Album rating: 5/5.
2. "Take Care"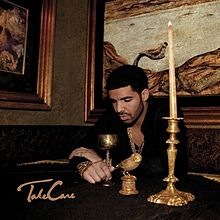 "Take Care" is Drake's second studio album, and definitely the most popular to the average listener.
The album went platinum an astounding four times, which is unheard of and also accounts for Drake's only Grammy award (Best Rap Album).
The album has a very large track list with 18 songs in total. The album features some of Drake's most popular songs such as "Marvin's Room," "HYFR," "Crew Love," "Headlines," "The Motto" and personal favorite "Look What You've Done."
This album is so high on this list because Drake did an amazing job tapping into the listener's emotions, and people listen to music because of how it makes them feel.
This album soon became an anthem for all of the heartbreaks and the sad nights of most young adults. This album is still recognized today as the album that people listen to when they're sad.
Some critics will say that this is Drake's best album, but in reality it is a very one- dimensional album, featuring mostly slow emotional music.
Having said that, every song is absolutely amazing, but it finds itself at No. 2 on the list because it is one-dimensional.
Album rating: 4.9/5.
3. "So Far Gone"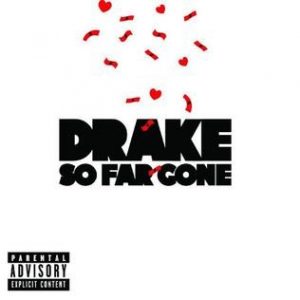 "So Far Gone" (EP) is one of the most important albums that Drake has released.
Released in 2009, "So Far Gone" was so important because it was Drake's follow- up to his popular mixtape "Comeback Season."
This album solidified Drake as one of the best up-and-coming hip-hop artists in the game. The EP's track list had seven songs and they were all amazingly created.
"So Far Gone" features tracks like "Houstalantavegas," "Best I Ever Had," "Successful" and my personal favorite "Fear."
The style of this album was all over the place, featuring slow music in a song like "Houstalantavegas" and an "I'm coming for the throne" type vibe in a song like "Fear."
The only thing holding this EP back from being No. 1 on this list is the volume of songs. Other than that, the quality is unmatched.
Album rating: 4.5/5
4. "Thank Me Later"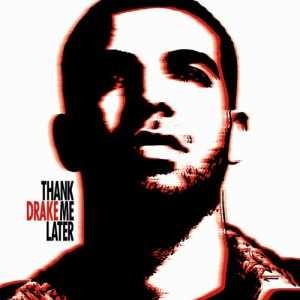 Drake's first studio album, "Thank Me Later" was released in 2010 and is regarded as one of his best projects. "Thank Me Later" went platinum with multiple platinum singles. The album's track list is 14 songs long.
Some of the best songs featured on the project are "Over," "Find Your Love," "Show Me a Good Time," "Fancy" and personal favorite "Miss Me."
For the most part, Drake did not showcase his slower music style on this album. Most of the tracks feature his upbeat, bar -dropping savageness.
This album means a lot to me because this is the music I grew up on, as I was one of the only eighth-grade students at my private school listening to hip-hop, let alone Drake.
This album is also seen to be one of Drake's most important albums due to how it affected his career. This album caused a lot of critics to greatly respect Drake.
"Thank Me Later" really was the stamp that put him on the map, especially following his hit EP "So Far Gone," listed above.
Album rating: 4.5/5
5. "Views"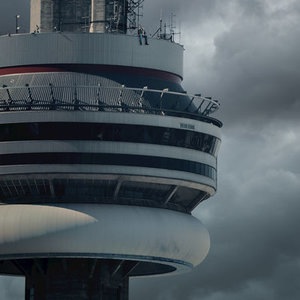 "Views" is Drake's most recent album, released in late April. Everyone knew that this album was going to be great and he did not disappoint.
The album went platinum three times and has an unbelievable 20-song track list. The album features popular singles like the five-time platinum single "Hotline Bling," "Too Good," "9," "Still Here" and my personal favorite "Childs Play."
This album is very three-dimensional and it is one of Drake's best projects. He gave us some crazy flows on songs like "Hype" and slowed it down on "Keep The Family Close."
In addition to those, he displayed some amazing vocals toward the end of "U With Me?" and showed us that he can still drop bars in "Weston Road Flows."
In 2016, when good music has been hard to come by, hip-hop lovers needed "Views," and thankfully Drake absolutely delivered on it.
Album rating: 4.4/5
6. "If You're Reading This It's Too Late"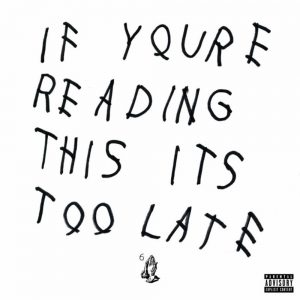 There is debate whether this project is an album or a mixtape, but most consider it an album due to its availability on Apple Music and other streaming services.
"If You're Reading This It's Too Late" went platinum three times.
This was a very complicated release due to speculation that this album was only released so Drake could be dropped from his record label, Young Money, as he was running into issues with higher-ups in the company and record label policies.
The album has a track list of 17 songs online and 19 songs on the physical version. Some of the best singles off this project include "Energy," "6 God," and "Used To." My personal favorite from this album would be either "Jungle" or "You & the 6."
The most amazing thing about this album is that it is rumored that all of these tracks were throwaway tracks, and Drake just threw them together and released the album due to his dissatisfaction with the record label.
Album rating: 4.0/5
GRANT KRUSZEWSKI
[email protected]