Writer shares favorite forgotten albums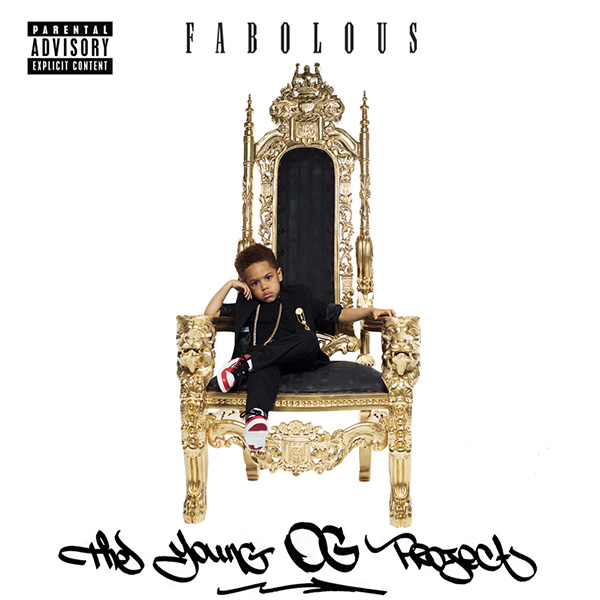 GRANT KRUSZEWSKI
staff writer
An accounting major minoring in entrepreneurship, I am also a die-hard music fan.
I really have no background in playing instruments, but I have always been actively seeking out new artists and producers to listen to and link together, especially locally.
My favorite types of music are hip-hop and R&B, and I love to listen to anything that has deep-cut beats and good-flowing lyrics.
I can honestly say not a day goes by where I don't find a new artist or song that I haven't heard the day before.
Too many times in my life I've asked people if they've heard an album that, in my opinion, is very good, and they respond with one of the following statements: "Who even wrote that?," "No I haven't; I only listen to mainstream" or "I only listen to Drake, I'm sorry."
These people don't understand what they are missing out on so I'm going to provide my personal guide to the top five recent albums that you most likely have never heard of.
1. "Too High to Riot" by Bas (2016)
"Too High to Riot" has been one of my favorite albums of 2016. Bas is a very talented and underrated rapper.
He currently has a record deal with Dreamville, which is the record label of J Cole. He is extremely talented, constantly mixing deep-cut beats with mellow raps.
"Too High to Riot" is a 13-track album with a very relaxing and calming sound. Bas, who is from New York, has a distinct New York City flow that seemingly connects and wraps itself onto the beat.
My overall rating of the album is 4.7/5 stars.
2. "I Told You" by Tory Lanez (2016)
"I Told You" is one of the most unique albums of the year. Lanez has a very distinct sound with a hint of Toronto.
His career has been filled with a few complicated situations including multiple arguments and back-and-forth disses with Drake.
Lanez is seemingly the only rapper to have come out of Toronto without the help of the "6 God."
"I Told You" recently came out, but it is not getting much publicity, which is why it appears on this list. Lanez takes a Toronto sound, similar to Drake, and infuses it with Auto-Tune and deep beats.
"I Told You" is an album with 28 tracks, 12 of them being skits, making listening to the album all the way through a very personal experience. I currently love what Lanez is doing and I give this album 4.3/5 stars.
3. "There's Alot Going On" by Vic Mensa (2016)
"There's Alot Going On" should be one of the most influential albums of 2016. Mensa is not your average rapper. His bars consist of genuine raps about current world issues mixed in with some of your stereotypical raps.
Mensa uses his platform to preach about issues in this country, as demonstrated in "There's Alot Going On." Mensa takes on issues such as police shootings of civilians in Chicago in the song "16 Shots," as well as the water situation in Flint, Mich., in the song "Shades of Blue."
The album not only presents issues to the general public, but also does so with catchy flow, amazing beats and relevant lyrics. I give this album 4.6/5 stars.
4. The Young OG Project by Fabolous (2014)
The Young OG Project was one of the greatest albums of the last five years to go unnoticed. Fabolous was one of the more mainstream rappers of the past, but has recently fallen off a little bit. The album "The Young OG Project" should've been enough to catapult him back with the front-runners of the game today.
The album has 11 tracks with great features including Chris Brown, French Montana, Rich Homie Quan and even Kevin Hart. Fabolous spits his story-telling bars on what can be compared to classic Brooklyn beats.
Fabolous tells stories about his childhood memories, girls doing him wrong and growing up in the rough neighborhoods of Brooklyn. This album is in my top 10 favorite albums of all time and receives a rating of 4.8/5 stars.
5. "Dear America – EP" by P. Reign (2014)
"Dear America" was one of the most underrated releases of 2014, with features from Drake, Meek Mill, Future, A$AP Rocky, PARTYNEXTDOOR and Waka Flocka. P. Reign is the second rapper from Canada to make this list, and Drake has helped pave the way for him.
This project is very unique because the track list is only five songs. Each song has a very specific flow, but I get an "I'm coming for the rap crown" vibe from this album, which is why it finds its way on this list.
Once again, this album features very deep-cut beats that you couldn't even hear on your laptop speaker. Reign combines those beats with a great steady flow and constant bars.
You probably would recognize the singles "DnF" featuring Drake & Future and possibly "Realest In the City" featuring Meek Mill & PARTYNEXTDOOR, which is my personal favorite. This album gets me very excited for Reign's next project, which he has yet to announce or confirm. This album rates 4.7/5 stars.
Some albums that didn't quite make the cut but are worthy of noting would be "Cadilatica" by Big KRIT, "Summer 06" by Vince Staples and "My Name is My Name" by Pusha T.
If you're looking to expand your music library past the typical music you listen to, give these honorable mentions and top five unheard of albums a listen.
GRANT KRUSZEWSKI
[email protected]