Finding God on Gannon's campus Metanoia: A letter from Nathan Demarest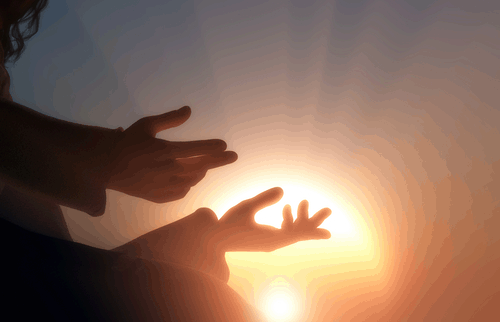 Dear Gannon Campus Ministry, faculty and students who helped out in any way with the Metanoia retreat this past weekend,
This past weekend was truly a great experience. I can't speak for the other eight retreatants, but I'm sure that they felt as blessed as I was to be part of such an amazing time. McKeever Environmental Center was a beautiful place to host the retreat.
The food and the space was really nice, and even though it was snowing (in April, no less) it was a great place because it was hidden away in the woods, and the snow, while slightly discouraging, was mostly picturesque as we watched it fall from inside the cabins.
All of you contributed to making Metanoia an incredible retreat, and I really appreciate that.
There were times when we were prayerful and contemplative, and also time to be silly and have a little fun.
I really enjoyed getting to know all of you more, whether I had already established a good friendship with you, or had never really spent much time with you before.
I really appreciated getting to hear many powerful stories and witnesses from retreat leaders, campus ministers and, in particular, Dr. Parris Baker from the Social Work Department. Thank you for sharing your time and your wisdom, Dr. Baker!
The community that was built this past weekend was awesome, and I feel fortunate to have a deeper bond with all of you.
Thank you for all of your preparations leading up to the retreat, and for giving up a weekend to lead such a moving experience.
You taught me that "Metanoia" is Greek for "changing your heart," and I can say, with assurance, that my heart was changed over the weekend.
When I returned to Gannon, I felt a sense of such resounding peace that I felt like there wasn't anything that could shake me out of that. I feel as if the world is a little brighter and I see God present all around me.
I feel very connected with others around me, and a desire to share my joy with them.
I may just have a "retreat high" right now, but I know that the memories and graces that happened at Metanoia will stick with me forever.
To those of you who haven't yet experienced Metanoia, I encourage you to go in the future.
If you feel called to go, God will invite you to the one that you are meant to be at, I know it.
To my fellow retreatants, it was great to be with you and grow into this new adventure together. Live the fourth. To those who made it possible, many thanks go to you.
May God bless you and be with you always, and may you be held in the palm of His Hand. Peace.
In His Love,
Nathan Demarest, Metanoia #7.
NATHAN DEMAREST