Suspect in Gannon robberies held on charges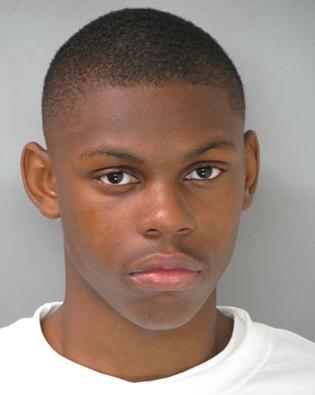 The Erie teen accused of committing two armed robberies near Gannon University's campus was held for trial on charges including two counts each of robbery, theft and receiving stolen property and one count of carrying or discharging an air rifle by a minor.
Shawn Payne, 18, attended his preliminary hearing Monday, which was overseen by Erie 3rd Ward District Judge Tom Carney.
According to the Erie Times-News, the two women who were victims of the crimes testified against Payne, who was 17 when the robberies occurred.
Both victims said during questioning by Payne's public defender, Nicole Sloane, that the robber did not threaten them verbally and that they could not identify Payne as the robber, the Times-News reported.
District Attorney D. Robert Marion also presented testimony from Erie Police Detective Christopher Janus that said police found a pellet gun during a search of Payne's residence on West Eighth Street, the Times-News reported.
Several cell phone cases were also found, including one that matched the description of a case that was on one of the stolen phones, Janus said.
Payne was later questioned by police and stated that he had committed the robberies, according to the Times-News.
Payne is still being held in Erie County Prison and his bail has been set at $50,000.
SAMANTHA GRISWOLD
[email protected]