Teen arraigned in armed robbery cases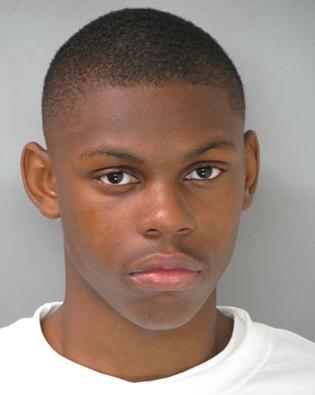 The Erie teen accused of committing two armed robberies near Gannon University's campus was arraigned on adult charges Dec. 2 by Magisterial District Judge Suzanne C. Mack.
According to the Erie Police Department, Shawn Payne, 17, was arrested around 4 p.m. Dec. 1 when he was apprehended by police in the 900 block of West 18th Street.
His charges include two counts of robbery with the threat of immediate serious bodily injury, two counts of theft by unlawful taking of movable property, two counts of receiving stolen property and one count of carrying an air rifle as a minor.
The first robbery that Payne is charged with occurred in the 200 block of West Eighth Street around 5:45 a.m. Nov. 4. An Erie woman, who is not a Gannon student, was walking to work when she said somebody came up behind her.
According to an affidavit of probable cause written by Erie Police Detective Chris Janus, she said she felt the suspect press a gun to the back of her neck and demanded her money and cell phone.
According to the affidavit, the victim said the robber took her purse off her shoulder and grabbed her phone from her back pocket.
Payne is also charged in a second event that occurred around 6:30 p.m. Nov. 16.
Police say Payne robbed a female Gannon student in the 400 block of West Sixth Street.
The suspect hit the victim on the shoulder with a handgun and demanded her phone, according to the affidavit. The victim gave him her phone and her purse.
According to the Erie-Times News, police said they are also considering Payne as a suspect in another robbery of a Gannon student near campus but did not provide details.
Payne's preliminary hearings are scheduled for Dec. 16 and Jan. 25, 2016, and will be overseen by Magisterial District Judge Thomas Carney.
Nicole Sloane is the attorney who has been assigned to represent Payne in the hearings.
Payne is currently being held in Erie County Prison and his bail has been set at $50,000.
SAMANTHA GRISWOLD