Finding God on Gannon's campus: Nathan Demarest expresses feelings about the holidays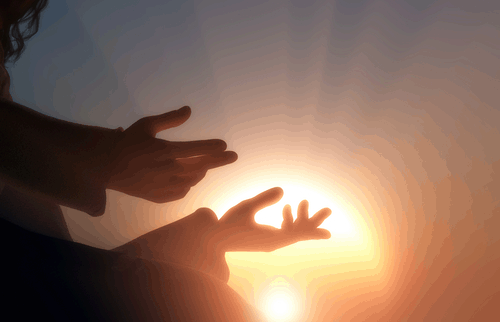 Ah, 'tis the season. 'Tis the season for hot chocolate, for Advent wreaths, for jackets and scarves. Thankfully, we don't have to shovel sidewalks or dig our cars out of a snowbank.
I was talking with a woman at St. Peter's Cathedral School, and she was telling me what a blessing it was that there was no snow. I shared her sentiment primarily because it has been very convenient for walking around, but her comment made me think about those who are homeless and have no shelter for the winter. What a blessing this unusual weather must be for them.
Speaking of Christmas-themed activities, I was at "Light up AJ's Way" this past Friday, where I had the opportunity to carol with some other singers. Shout out to all you who were there – thank you! It was just awesome to sing carols and see all the trees get lit up at once, followed by decorate-them-yourself Christmas cookies and a blessing of the tree.
It really put me in the Christmas spirit.
However, my roommate, Nick Fuga, brought up an interesting point when he asked me a question. He asked me how I felt seeing all the Christmas lights and the decorations up.
I thought, "Well, it sure makes me feel happy, especially seeing them at this time of year, with upcoming finals and many, many projects and assignments. Not to mention I've barely started getting Christmas gifts for family and friends."
That's the point that I believe he was trying to get at. The stress and anxiety that plagues many of us as we get ready for this holiday season is not at all good for us physically and mentally, not to mention spiritually and emotionally.
After Fuga asked me that question, and I had time to ponder it, I realized that it is so important to see signs of joy and peace this time of year, in Christmas lights and nativity scenes, for example.
This is the time of year when we are called to prepare ourselves for an end and a beginning, in more ways than one. The end of the semester is upon us, the end of the Church liturgical year has come, and soon, the end of 2015. Seriously, where has the time gone?
However, we have the opportunity to hail the beginning of the new. It will be a new year, new semester and a chance for a new outlook on life. The New Year's resolutions that we make and sometimes follow through with are symbolic of that new beginning.
To quote Les Miserables, "At the end of the day, it's another day over…", but eventually, "…tomorrow comes!"
As the end comes and the beginning starts, I ask you to embrace it and enjoy it. Ask God to give you joy, and invite others into that joy.
I want to take this time to wish you a blessed holiday season, and a Merry Christmas to you and your family, however you may celebrate it. God bless, dear reader.
NATHAN DEMAREST
[email protected]