Basketball programs open seasons with D I exhibitions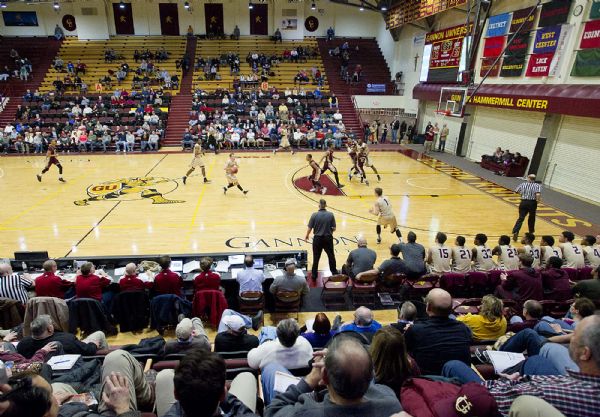 The Gannon University men's and women's basketball teams will open the 2015-16 season with a pair of David vs. Goliath type exhibition matchups on Nov. 6
The men will travel to the University of Pittsburgh to take on the Panthers, while the women will face Dayton.
One night later the men will be after it again.
Gannon will travel to George Washington for a 7 p.m. preseason tipoff with the Atlantic-10 member.
The game with the Flyers marks the first time the women's program will face an NCAA Division I opponent since playing a exhibition game against the University of Connecticut in 2013.
Gannon last played Dayton in an exhibition game in 2010.
This will be the women's 10th preseason match-up against an NCAA Division I program since 2004.
The women, who will return eight players from last year's team that finished 21-8 overall and 18-4 in the PSAC, will begin regular-season play Nov. 14 when the Knights travel to the Carol Eckman Memorial Tournament hosted by West Chester.
Gannon's opponent has yet to be announced.
The defending PSAC Champion Golden Knight men are slated to open the regular season on Nov. 18 at Clarion
The men's and women's home opener will be a doubleheader on Nov. 21 against Millersville, with the women starting at 1 p.m. and the men at 3 p.m.
DOMINIC SANSONE