Commencement speaker chosen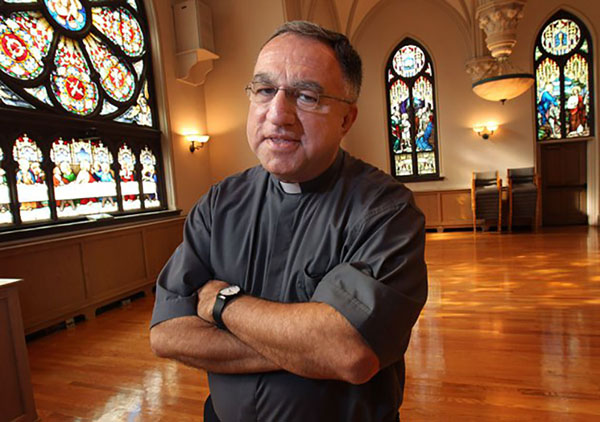 Gannon University is preparing to honor its largest graduating class 2 p.m. Saturday, May 9, during the spring commencement ceremony at the Erie Insurance Arena.
There will be 791 graduating students this year in the undergraduate and graduate programs. Awards for excellence will be given to 15 graduate students and 46 undergraduate students.
The guest speaker for this year's commencement ceremony is the Rev. Thomas M. Rosica, a priest of the Congregation of St. Basil (Basilian Fathers) and the English language assistant to the Holy See press office in Vatican City. Rosica will be awarded a Doctor of Humane Letters degree, honoris causa at the ceremony.
He received his Bachelor of Arts degree in Italian and French language literature from St. John Fisher College in 1980. Rosica later earned degrees in theology and sacred scripture from Regis College in the Toronto School of Theology in 1985, the Pontifical Biblical Institute in Rome in 1991 and the École Biblique et Archéologique Française de Jérusalem in 1994.
Benjamin Knopf, a senior philosophy major, said he has personaly met Rosica before and he thinks it will be an interesting speech.
"Rosica is a kind man who has spent a lot of time with Pope Francis," Knopf said. "He has a clever wit and is full of stories. If he is nothing else he will at the very least be entertaining and insightful."
In 2003, Rosica became the founding chief executive officer of Salt and Light Television, Canada's first national Catholic television network.
Rosica was appointed by the Vatican as the English-speaking media attaché of the Synod of Bishops at the Vatican that focused on "The Word of God in the Life and Mission of the Church."
In 2009, Pope Benedict XVI appointed him as a consultor to the Pontifical Council for Social Communications. He was appointed again by the Vatican to be the English-speaking media attaché of the Synod of Bishops on "The New Evangelization," in 2012.
Rosica assisted the Vatican during a critical period in church history. He joined the staff of the Holy See press office in 2013 and served as one of the official spokespersons for the transition in the papacy that included the election of Pope Francis.
Ashley Dolnack, a senior communication major, said she is excited for the guest speaker, but she thinks Gannon should try something different next year.
"I think it'll be an interesting speech and I am looking forward to hearing him speak," Dolnack said.
"But, I think it would be cool if we could get someone like Charlie Day to come speak."
BECKY HILKER