ECO performs first opera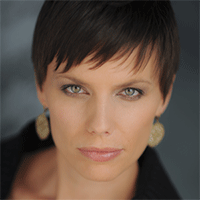 Cathedral Prep Auditorium will be filled with the sounds of Mozart Friday. Featuring more than 16 soloists from around the Northeast, the Erie Chamber Orchestra will be performing "The Magic Flute."
The orchestra has reimagined the classical German opera in the style of a concert production. It won't be quite as lengthy as the piece that was composed by Wolfgang Amadeus Mozart to the libretto by Emanuel Schikaneder in 1791.
"Die Zauberflote," as it's known in German, is a vocally demanding piece. Perhaps the most famous song from the opera is "Der Hölle Rache kocht in meinem Herzen." It requires the Queen of the Night to sing a high F6 – a real accomplishment for any soprano.
Steve Weiser, general manager of the Erie Chamber Orchestra, said the best part of the show "lies between the three ladies. Their songs are both funny and poignant." Weiser warns, "They steal the show."
Among vocalists performing, is Gannon University's director of theatre, the Rev. Shawn Clerkin. Clerkin is performing with the choir. Among the soloists is Erie resident Kate Amatuzzo. The other soloists come from Pittsburgh, New York and the Boston area. With so many out-of-towners coming to stay for an extended amount of time, the ECO was worried where to house them.
An entire network of host families was created out of the generosity of one European couple living out on state Route 5. Just like at all ECO concerts, a prize was given away. This time the participants had left no phone number, no email, just a name and an address. Weiser drove out one Saturday to deliver the couple's prize. He found the address to their beautiful home and in the backyard he found the lake. This lovely home also contained two lovely people, with whom Weiser and the ECO have kept in touch. The couple invites them over for brunch, shares recipes and even houses traveling orchestra members. The couple reached out to its friends and so, just like the memories of music festivals in high school and study-abroad programs, these musicians are staying with host families.
"The Magic Flute" is well-worth the miles traveled for these musicians. Shannon Dooley, who is a three-time ECO veteran now, gets to play opposite her husband as Pamina.
"Often times when people play opposite each other, they get stuck pretending to be in love with someone that they don't even know," Weiser said. For the Dooleys it won't be hard to play in love, because they already are.
This show is one that will have audiences falling in love with it as well. The show will be performed entirely in German with English translations projected behind the singers. "The Magic Flute" will be performed at 7:30 p.m. Friday in the Cathedral Prep Auditorium in downtown Erie. Admission is free.
BRIANNA WOODS