Campus Ministry offers students a weekend to relax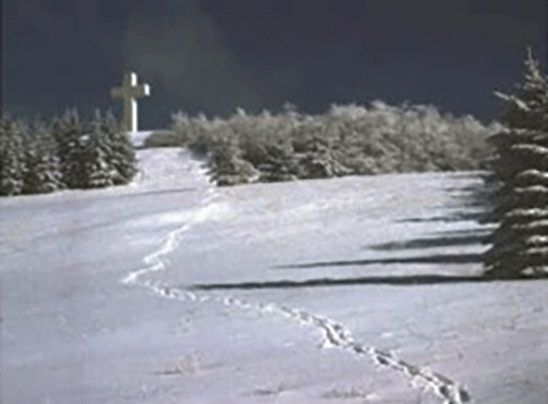 Gannon University's Campus Ministry is inviting students to relax as the semester builds by going to the Villa Maria Retreat Center Friday through Sunday.
The Winter Retreat is open to all Gannon University students in all classes. It provides students an opportunity to get off campus, take a break from school and disconnect from technology while improving their relationships with God.
The retreat weekend will consist of prayer, several talks on matters of life and faith, small-group and large-group discussion.
According to Nathan Demarest, a sophomore early childhood and special education major and student retreat director, the aim of the retreat is to provide spiritual nourishment and knowledge to the attendees.
"We are planning on introducing the students to different ways to pray that may be new to some of them," he said. "To continue on that, we were also planning to have other opportunities for the students to strengthen their relationships with God and others – not just through prayer."
While a considerable amount of time will be spent focusing on prayer, the retreat center has an indoor pool and lots of space outdoors for students to use during their down time.
Brent Heckman, the Campus Ministry director for North Hall and an adviser for the retreat, said this is a chance for students to deepen relationships with their peers and God.
"Hopefully [students] will discover something new about themselves, about God and about the beauty of our faith," Heckman said.
He also said that retreats bring about a community with those participating.
"When a group of people enter into any meaningful experience for a sustained period of time, such as on a retreat, something really amazing happens to those relationships," he said.
"People who would not normally interact with or talk to one another have an amazing and beautiful ability to become very close, even to become friends.  It can be kind of like 'The Breakfast Club.'"
Demarest said he was pleased to be able to help Campus Ministry in planning the Winter Retreat.
"I love doing retreats, because whether it's attending one, or helping make the retreat an awesome experience for someone, I get a lot out of them," he said.
"It is also the hope of all of the leaders that we will all come together and learn from others in the diversity and uniqueness that each person has in their relationship with God."
Cody Feikles, a sophomore theology major and another student leader involved in the Winter Retreat, said he wants to do more than strengthen students' relationships with God.
"We also want to equip them with spiritual tools and armor so that they can live as faith-filled college students," he said.
Heckman said one of the challenges is convincing students to take the time to participate.
"We have to help students realize that not only do they have time to take an occasional retreat, but also, that it is incredibly healthy to take time away from ordinary life to care for one's body, mind and soul," he explained.
Nick Fuga, a sophomore history major, is planning on attending the retreat this weekend.
"I always like going because it helps me to relax and reenter myself," he said.
The cost for students interested in attending is $40, but there are scholarships available to those who qualify.
Students are asked to contact Heckman by email at [email protected] if interested.
KELSEY GHERING