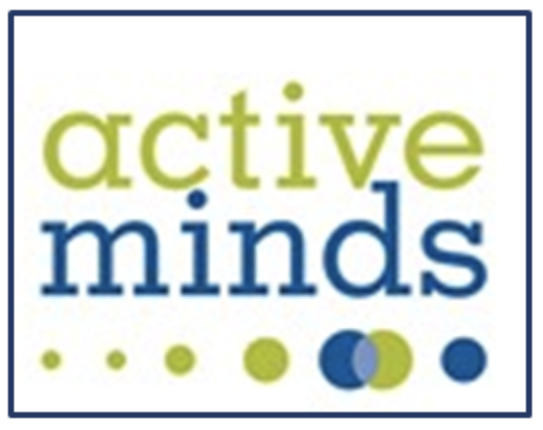 October 27, 2023/12:00am 
Erie, PA – As the semester subsists at Gannon University, students may each find themselves to be struggling with an assortment of heavy burdens, weighing down on their overall, individual wellness. This is especially in terms of the wellness of mental health on campus, as carried out throughout the community. 
Gannon University would like to discourage feelings of hopelessness, as Knights endure the hardships and adversities affiliated with college life. While Gannon Knights are to try, to actively avoid urges of belittling their own achievements and dwelling in sorrows that may for only, momentarily feel infinite, they are not expected to do so alone, nor without resources.  
In reference to the Active Minds at Gannon University Constitution, as adapted from Active Minds at Penn and Active Minds at Maryland, Active Minds, a nationally led, on campus organization, aims to increase awareness of the hardships surrounding mental health, the symptoms correlated to mental health abnormalities, and the resources available at Gannon University. 
Story continues below advertisement
On October 23rd, from 6:00pm until 7:00pm, Active Minds held their second, General Assembly Meeting of the semester, within room 104 of the Center for Advanced Engineering. They did so in an effort to diminish the stigma surrounding mental health and to strengthen the support systems of students at Gannon University. 
"The nonprofit organization [Active Minds] works to increase students' awareness of mental health issues, provide information and resources regarding mental health and mental illness, encourage students to seek help as soon as it is needed, and serve as liaison between students and the mental health community" as stated on engageU. 
The organization's second meeting was initiated with introductions from each of the board members within Active Minds at Gannon University. Angel Arnau began this process of making introductions towards one another, as the president of Active Minds. Then, followed Zara Tommaney as the vice president, Eve Wareham as the treasurer and the social media coordinator, Nirvi Patel as the secretary, and Mikel-Bryan Ott as the General Assembly Liaison.  
The board of Active Minds, and those newly fascinated by the organization, proceeded to reflect on the outcomes, experiences, and responsibilities that have already come of this semester. 
Ott stated that "one way that Gannon Knights could collaboratively contribute to one another's mental health is by being there for one another. Joining and participating in Active Minds will help us [the Gannon community] be able to do bigger things on campus and allow us reach more of the student population." 
At Gannon University, Active Minds is highly motivated to embolden Gannon Knights, in both their individual and collective abilities, to fight against mental adversities experienced within their lifetimes. All are welcomed to the third, up-and-coming Active Minds General Assembly Meeting, held on November 20th, at the Center for Advanced Engineering in room 104. The event will occur from 6:00pm until 7:00pm. 
If unable to attend, there are other ways to become involved in Active Minds. To keep updated with events hosted by Active Minds and to partake in the advocacy directed towards the development of the wellness of others, follow Active Minds on Instagram @activeminds.gu. 
If you have any questions regarding or concerning Active Minds at Gannon University, reach out to club advisor, Lori Robson, at [email protected]. Take the next steps towards achieving mental wellness with Active Minds, today.