COVID-19 friendly fall leisure ideas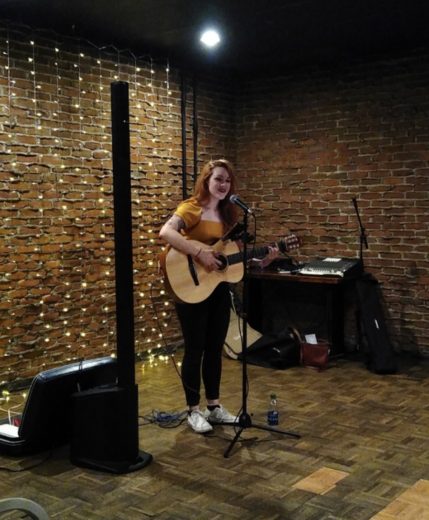 Are you a freshman or returning student of Gannon University struggling to find COVID friendly activities to do in your free time? 
Some of us are struggling to find time to brush our teeth in the morning, but have you ever thought about what to do when you have some spare time? 
COVID-19. The college experience wrecker.
It's times like these when we really have to push through, make the most of it and not hold back. 
Finding activities at a new school is hard in general, but finding safe things to do during a pandemic makes it even harder. 
Free time for most students is hard to find, but we have to allow ourselves a mental break.
One of the easiest ways to do this is catching up on some movie classics and or TV shows. What is great about this is that you do not have to wear that itchy piece of fabric that is wrapped around your face all day. 
For new students, or movie lovers in general, "Pitch Perfect" is a great movie to dive back into to get the feel of the true college experience. 
You don't have to be a singing enthusiast to find this one interesting because the message in the movie speaks to all of us. Anna Kendrick, who stars in this film, plays a passionate DJ whose father practically forces her to attend college. Behind all the singing and riff-offs, what this movie's message is really portraying is the struggle for new students trying to find their place on campus, and how to deal with all of the stress and anxiety when trying to get more involved. 
We see in this movie she decides to join The Bellas, the all-girl singing group. Thus, for the newbies on campus or any student at Gannon, you can try to find your place in one of the many clubs that Gannon has to offer.
An additional movie choice for the Disney Pixar lovers out there would be the iconic "Monsters University," which was actually screened in the Recreation and Wellness Center during Welcome Week. 
I know we aren't preparing to be scarers like the students in the movie, but it is another great movie choice for college students to watch and learn lessons from the cartoon characters.
If any of you have watched the first movie, "Monsters Inc.," then you might be familiar with the two silly best friends Mike and Sully. "Monsters University" depicts the moment where they first met and how they struggled to get along in college with assigned roommates. 
This speaks to those living with newly matched roommates trying to get to know each other or having a hard time getting along. 
In this movie, the two of them come from completely different lives and lifestyles, and at first, don't even consider giving each other a chance. But, as the movie continues, they finally give each other that chance and find how to make their differences work out in the friendship and that those struggling with the same situation can learn from these two. 
Now, with your movie night booked for weekdays, weekends are what's next on the agenda. Most of us have the weekend planned out to start and finish our homework all on Sunday, which means that we have a night and a day to fill. 
The pandemic makes weekends a little bit harder to be social, but fear not because The Gannon Knight Club has got it covered.
If you and your friends are looking for an affordable bite to eat, why not stop down to The Knight Club? 
They are several options whether you are gluten-free, vegetarian or a meat-lover. The Knight Club hours are 5 p.m. to 2 a.m. Friday and Saturday and 5 p.m. to 11 p.m. Sunday through Thursday. 
Let's not forget about the fun-filled events they offer like the one coming up: Live Karaoke Night. This will be offered Fridays from 10 p.m. to 1 a.m. starting Sept. 17, until Friday, Oct. 22. Accommodating The Knight Club's booking schedule and squeezing in one more singing session, the last karaoke night is on a Monday. The last chance to partake in this event is from 8 p.m. to 11 p.m. Monday, Nov. 8. Even if you can't sing, it is a great way to catch up with friends and meet new people all while maintaining social distancing rules.
With weeknights and weekends covered, what about during the day?
One great thing about Erie is its beaches. 
If you have a car, this is definitely something you should take advantage of before the weather turns. Even if you don't, maybe you'll meet someone with a car at a Knight Club event. 
After having some fun in the sun, you can cool down with an ice cream treat from Sara's Restaurant, which is an iconic Erie location open from 11 a.m. to 8:30 p.m. Monday through Sunday. 
As you can see, there are plenty of COVID-19 friendly options to partake in here in Erie and during your time at Gannon. 
Don't let the masks and social distancing get in the way of your college experience.
Remember school and homework always come first, but don't forget to take care of yourself and possibly enjoy some of the movies and places circumstances offer.
CAITLIN NIES