Expectations for the upcoming semester
Students and staff look ahead to returning in the spring
Uncertainty has appeared to be the theme of this semester, with COVID-19 shaping operations at Gannon University. Now that it is almost finals week, it is safe to say that the Gannon community successfully made it through.
For the spring semester, students and faculty are not set to return to campus until Jan. 25, 2 1/2 weeks later than usual.
According to Doug Oathout, chief of staff and director of Marketing and Communications, this return was intentional to give students, faculty and staff time after holiday celebrations to quarantine if necessary and decrease the chance that someone will carry the virus back to campus.
The spring semester will look very similar to the fall semester, both in terms of COVID-19 protocol and the schedule. There will be no spring or Easter break, and students, faculty and staff will still be required to wear masks and complete their LiveSafe survey every day before attending their first class of the day.
In addition, Oathout said testing will be ramped up as the spring semester starts. Currently, the coronavirus task force at Gannon is working on a plan to test every resident student as they return to campus. The details are still being worked out, so it has yet to be put in place.
With the recent spike in COVID-19 cases nationally and in Erie, concern that the return to campus in January might not happen is on the minds of students and faculty alike.
However, many still believe that campus will be bustling with activity once again come Jan. 25.
John Ranney, Ph.D., an assistant professor in Gannon's psychology department, said that a return for the spring is probable, based on Gannon's plan for both how to end this semester and how to start in the spring.
"I think that we will probably return in the spring," he said. "The extended winter break gives everyone more time to evaluate how well the COVID-19 procedures worked this semester at Gannon."
Carol Hayes, an associate professor teaching in Gannon's English department, is cautiously optimistic about the chance of a vaccine being available during the spring semester.
"By the end of our Wintermester, there could be real hope unfolding, instead of only uncertainty," she said. "I read about an interview with Dr. Anthony Fauci, who said that he expects that actual vaccinations will be available in 'early 2021.'"
Students share in the cautious optimism Hayes and other faculty have about the return for the spring semester. Lauren Heutsche, a sophomore physician assistant major, said that she feels the fall semester set the tone for the spring.
"I believe we will return for the spring semester as planned because Gannon has done an amazing job with keeping small outbreaks under control this semester," she said.
Overall, Gannon students and faculty look forward to a safe return in January, but another successful semester can only happen with teamwork through the unknowns.
"This is our first pandemic together," Oathout said. "It's not like the Spanish flu; our operations are much different than they were back in 1918, so there are no models to go off of, and everything is starting from scratch.
"We've got a pretty good game plan for being back here in January."
MADELINE BRUCE
[email protected]
About the Contributors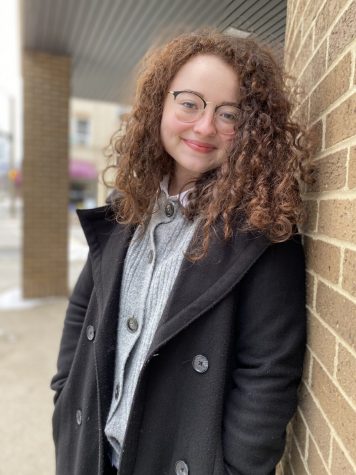 Madeline Bruce, Features Editor
Hi, my name is Madeline Bruce, and I am the Features Editor for The Gannon Knight this year. I'm very excited to hold this position, as feature writing...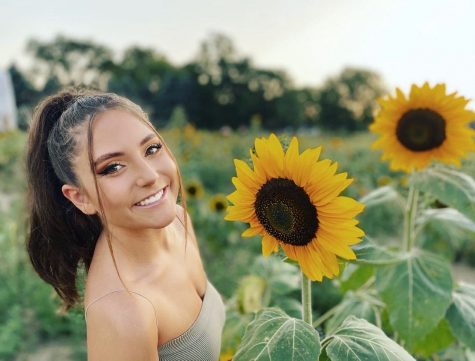 Nadya Makay, Photographer
My name is Nadya Makay, the photographer for The Gannon Knight. I am a junior accounting major and third-year student-athlete on the competitive cheerleading...