Education students to gain virtual field experience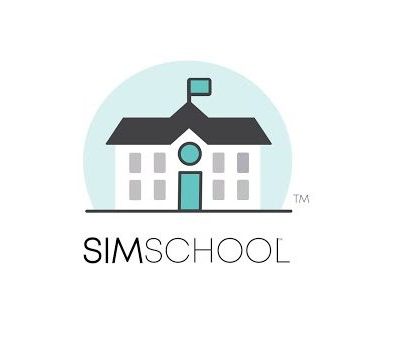 With the onset of a pandemic comes the onset of changes. Changes in routine, changes in protocol and even changes in education have all become a part of life since March.
Gannon University's School of Education (SOE) is no stranger to those changes, as it has implemented some of its own for the fall 2020 semester.
This semester, not all education students are able to have the typical in-person field experience due to the pandemic. Because of this, the School of Education is implementing different options for students to gain field experience and grow as future teachers. Education students will utilize SimSchool, Teaching Channel Plus, one-on-one tutoring and Zoom to interact with students in their respective grade levels.
The combination of these methods will allow students to gain the best field experience they can under COVID guidelines.
"In courses after Instructional Design, they're supposed to do some teaching and will have that opportunity through SimSchool, so it's a nice progression," Leighann Forbes, Ed.D., an associate professor in the School of Education, said. "This may also provide an alternative option once COVID is over for people who miss out on experiences or assignments."
SimSchool is a web-based virtual classroom environment in which the instructor receives a group of digital students who have artificial emotional intelligence. The students exhibit real emotions and react in individual ways to different situations in the simulation. The instructor has the ability to manage the classroom and discipline students.
Some professors in the School of Education will also utilize videos from Teaching Channel Plus. These videos cover a wide range of topics, focusing on teaching practices, lesson plans and overall allowing students to observe classrooms in a traditional setting.
"The teaching channel is important for my instructional design students because their first field experience is just observation, and SimSchool does not allow for observation," Forbes said. "The videos allow for observations."
According to Janice Whiteman, director of the School of Education, faculty reviewed different options throughout July and August, settling on SimSchool and Teaching Channel Plus as the best virtual options for alternative field experience.
Students will begin tutorials for SimSchool tomorrow. They will learn how to use the platform with teaching avatars, after which they receive their formal teaching assignments.
SimSchool, Whiteman said, offers some opportunities that in-person classrooms might lack.
"For secondary students, they don't always get the opportunity to have special needs students in their classroom, but in the SimSchool classrooms, there will be special needs students to be addressed," she said.
Still, despite this, there are several differences between a SimSchool classroom and an in-person classroom, said Alexa Harding, a junior education major. Though the SimSchool classroom has students who react in real time, they are not an accurate substitute for real students. Most of all, the limited discipline options concern Harding.
"In a real classroom setting, there is no black and white when it comes to classroom management," Harding said. "Each student is different and how they will respond to your corrections and requests will also be different."
Another concern of education students is the lack of preparedness they will experience when going into the workforce. Daulton Sherwin, a middle-level education major, thinks that teachers across the country will see a difference in their teaching style years down the road.
"School is taught in a classroom, and if we are interning on a 'temporary' model, then that just screws everything up on how we prep, how we teach and how we assess," he said. "I can't imagine what teachers two to three years from now are going to be like because they interned remotely or went through COVID adjustments."
Despite the worries students have about SimSchool, there are some benefits to the alternative field experience they will be gaining this semester. Ethan Bennett, a senior secondary education major said that while he would like to be in a classroom, making the best of the situation is important.
"I think this will be as beneficial as any in-class field placement but in different ways," he said. "One of my biggest problems in my development as a teacher has been the inability to make adjustments in my lessons, and I believe that SimSchool will help me do this by giving me a wide array of subjects and lesson plans to work with."
To Harding, the School of Education has provided students with the best alternatives to in-person field experience in light of the COVID pandemic.
"I feel it is understood by many that this is disappointing to the Gannon School of Education as a whole," she said. "I appreciate the opportunity to use this software and am glad that everyone in the education department is trying to give us as many opportunities as possible, even if they are virtual."
Overall, Whiteman does not see any major issues occurring with the virtual field experiences students will have this semester. Actually, students graduating with this experience may have an advantage.
"I think that students graduating will be just fine," she said. "In fact, they may have some added value because they've had online experiences. I think we'll be on par, if not better equipped."
MADELINE BRUCE and CHLOE FORBES
About the Writers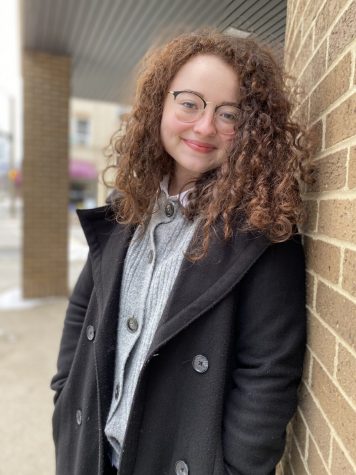 Madeline Bruce, Features Editor
Hi, my name is Madeline Bruce, and I am the Features Editor for The Gannon Knight this year. I'm very excited to hold this position, as feature writing...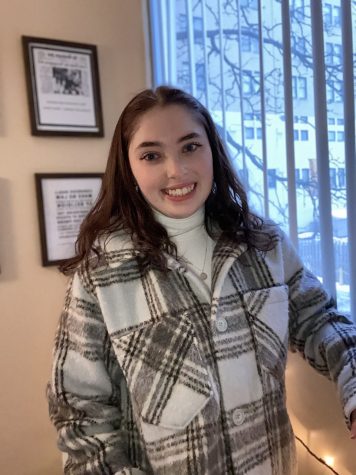 Chloe Forbes, Editor-in-Chief
My name is Chloe Forbes, and I am the Editor-in-Chief for The Gannon Knight. I'm a senior journalism major with an advertising communication minor. I...