Students react to changes on campus
Gannon University hit the ground running with its early start to the fall semester on August 10. Students returned to campus for mostly face-to-face classes, something that is seemingly normal and routine amid the ongoing pandemic.
This semester is anything but normal, as indicated by masked students and professors, social distancing protocols and temperature checks around campus.
Signs telling students and faculty what is needed to gain access to buildings, such as temperature checks, LiveSafe surveys and masks make things seem a little odd at first.
Socially distanced seating, masked professors and peers, and enhanced cleaning and sanitizing procedures weren't in place when students left campus in March.
It's no doubt that implementing all of this and watching how it plays out is going to take some getting used to, but it's something that must be done if students want to avoid going remote at all costs.
Even still, the threat of being switched to remote learning at a moment's notice looms over the Gannon community. It is clear that all it could take to shut down campus is one outbreak within the Gannon community.
This has caused students' experiences to be much different. Social distancing protocols and the restrictions placed on large gatherings make it difficult for clubs and activities to function, if at all.
"

It is all in our hands now to be responsible and keep each other safe."

— Julia Tush
This difference in extracurricular activities has been the most prominent change for Sammi Valaitis, a junior pre-med biology major.
"It's been really great to get back to campus and see everyone again, but with the new regulations it is hard to engage in normal activities like clubs and organizations," Valaitis said.
Some clubs and organizations may be seen holding activities on campus that are socially distanced, with members wearing masks. The phrase "social distancing and masking protocols will be followed" can now be commonly found in emails and on fliers for events around campus.
Another experience that has changed dramatically for students is classes. Whether they're face-to-face or remote, classes this semester are a far cry from the typical college class experience students had before leaving campus in the spring.
Some students have all face-to-face classes, some have all remote classes, while others have a hybrid. Regardless of how their classes run, students are glad to be back.
"I'm just happy to be back and have a chance to take face-to-face classes if possible," Lily Zheng, a junior pre-optometry major said. "Because of COVID, a lot of my classes have online elements or mixtures of Zoom classes or videos. It's definitely something to get used to, but I can tell that the university and professors put a lot of thought into it and really tried to bring the best of both worlds for the students."
Though protocols like masking and maintaining physical distance are necessary to curb the spread of the virus are as well as ensure campus remains open, it has proven to make communicating more difficult for students, especially those in leadership positions. Zheng, who is a resident assistant, said that she noticed just that.
"It's definitely made it a little more difficult to communicate with my residents," she said. "However, I think it just encourages us to find more unique ways to connect, such as utilizing Zoom and getting to know each other through small groups and activities."
Despite the safety protocols in place, the threat of being infected still looms in students' minds as they navigate face-to-face classes, jobs and social lives amid a global pandemic.
Although the university has done everything in its power to prevent the spread of the virus, the student body also plays an important role in that.
Julia Tush, a junior nursing major, said that she trusts what the university has done, but that she's scared of what could happen if students don't take the virus and precautions seriously enough.
"I feel that the school has made many precautions to try and keep us as safe as possible, but I worry that the students aren't following precautions and that is what concerns me the most," Tush said. "It is all in our hands now to be responsible and keep each other safe."
Now that students are back on campus, it is truly up to the students to ensure that Gannon remains open and safe.
As young people, students are living through unprecedented times. While they may not have control over what is happening to them, they do have control over how they react to it.
"A professor once told my class that our generation was very courageous," Zheng said. "He defined it as 'people doing the right thing under extraordinary circumstances.' That's what we have to do now. We need to be courageous in a time of uncertainty."
MADELINE BRUCE
[email protected]
About the Writer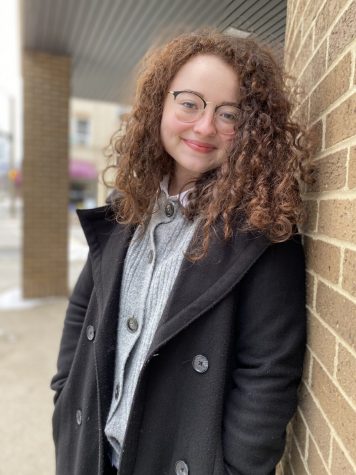 Madeline Bruce, Features Editor
Hi, my name is Madeline Bruce, and I am the Features Editor for The Gannon Knight this year. I'm very excited to hold this position, as feature writing...