Gannon adopts pass-fail option for Spring 2020 undergraduate courses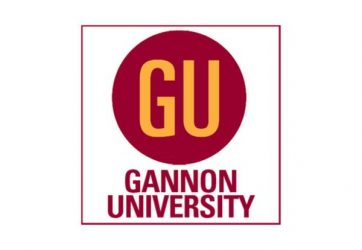 Gannon University students now have the option of taking a number of spring semester undergraduate courses on a pass/fail basis.
The option, unveiled March 27, came after classes began remote delivery on March 23 amid concerns about the COVID-19 coronavirus pandemic. Pass/fail will be an option for most undergraduate courses that have switched to remote delivery.
There will be no credit limit on pass/fail credits during the semester, and the option only applies to undergraduate classes. Additionally, it only applies to courses that were intended to be in-person throughout the spring 2020 semester but were moved to remote instruction amid COVID-19 concerns. Courses intended to be online throughout the semester will still adhere to the standard pass/fail policy found in the undergraduate catalog.
Students who choose the pass/fail designation will be required to complete the Spring 2020 Pass/Fail Request form. This form will be available on the Advising Center Portal by April 3 and must be sent to the student's academic adviser and major dean's office by May 1. Faculty will not be aware of students' choice to elect pass/fail, and a grade of P (Pass) will be awarded if the student earns a letter grade of D or higher.
Walter Iwanenko, Ph.D., vice president for academic affairs at Gannon, said much deliberation went into the decision to offer the option of pass/fail for spring 2020 undergraduate courses. University administration met with student government leadership, had faculty senate discussions, conversations with concerned parents, and consulted the admissions office and student financial aid. Ultimately, Iwanenko said the best decision was made on behalf of the students, who had a voice in the matter.
"We feel this policy is the best option for Gannon, and we are offering this choice to give students this option if it is appropriate for them," Iwanenko said. "This is a student-driven decision."
Still, students should be cautious about electing pass/fail. Iwanenko said the decision could especially hurt upperclassmen, and more so those who plan to apply to graduate school. Many programs do not accept pass/fail grades in upper-level courses.
Iwanenko said those who may reap the greatest benefit from this option are underclassmen students – freshmen and sophomores who are still transitioning to college.
"These students now have to change routines and adapt to the distractions of being at home," Iwanenko said.
Kory Stauffer, Ph.D., an associate professor in the sport and exercise science program at Gannon, said the most important thing for students to do is think about their decision before they elect pass/fail.
"The take-home point is that students should take time to weigh all the pros and cons and use the faculty to guide them through this process," Stauffer said.
While Gannon set guidelines for the pass/fail system for the university as a whole, different programs have set different guidelines for their students based on major requirements that need to be met.
The School of Education is one of those programs. In an email to education students, Janice Whiteman, the school's director, said that because of the Pennsylvania Department of Education GPA requirements for teacher certification, students majoring in education cannot elect pass/fail for any education course or course in their content major.
They can, however, elect pass/fail for any philosophy or theology course or American Sign Language course. There are also exceptions for students in specific education programs, such as biology secondary education and English secondary education.
Education students were notified Monday of the specified guidelines for their programs.
"Because of the Department of Education standards, we are unfortunately unable to take any education department-based classes as pass/fail," Alexa Harding, sophomore early childhood and special education major said. "However, that is not Gannon's fault, and it's just a state standard they must follow."
Another department that set different guidelines for its students is the physician assistant program. Students in that program can elect pass/fail in liberal studies and elective courses after they consult with their academic adviser, said Kim Cavanagh, chair of the physician assistant program at Gannon.
However, because of the standards physician assistant students are held to, there are different guidelines for program-specific courses.
"As a five-year accredited health professions program, our students have specific academic progression standards that must be met for them to advance in the PA program," Cavanagh said. "This is, in part, connected to the obligation that we have to demonstrate that our graduates have the knowledge and skills required to be high-quality health care providers."
Still, Cavanagh said that the program is recognizing the challenges presented by the current global situation. Students will be allowed an additional semester to meet program requirements if needed due to the potential impact of the transition to remote delivery.
Students in all academic programs should contact their academic adviser before making any decision about electing pass/fail for a course, as communication is in their best interest during these trying times. Patience, compassion and understanding by everyone is something that should be stressed right now, Stauffer said, and students should keep in mind that faculty want what is best for students and their success.
"There is no road map or set of instructions on how to deal with these difficult times," Stauffer said. "This is an unprecedented time in our lives, and everyone is doing their best to continue delivering a quality education to our students."
MADELINE BRUCE