Gannon students excited to participate in midterm elections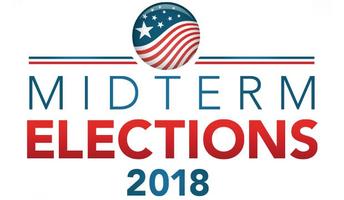 One topic that most college-age adults don't like to discuss is politics.  
It is especially challenging with our current political climate, which makes it a bit more difficult to talk about and get involved with politics.  
However, at Gannon University, the student body is awaiting Election Day on Tuesday with excitement and passion.  
Josh Staley, a freshman political science major, said that he is looking forward to the election.  
"It's a time where us young people can finally have our voices heard," Staley said.  
Anthony DiFonzo, a freshman criminal justice major, said he is very energized for this election.  
"This is the most crucial election yet in our lifetime," DiFonzo said.  
"It's imperative that we elect people that reflect the values of not just a small portion of the population, but of all people, of all Americans." 
One way that students around campus have been preparing for the election is by working within their classes to register to vote.  
DiFonzo said that he has done several things to prepare for voting in his U.S. Government and Politics class.   
"In my class, we spent multiple hours sitting in Palumbo attempting to get people registered to vote and to become engaged in the political process," DiFonzo said.   
"It was a very rewarding experience, and it felt amazing getting people our age involved and informed on the process."  
As for Election Day itself, there is plenty to look forward to.   
Since it falls on Advising Day, anyone who is registered to vote in Erie will have the opportunity to cast their ballot from 8 a.m. to 8 p.m.  
After voting, students can join Jeff Bloodworth, Ph.D, an assoiciate professor of history, and Peter Agresti, J.D., an instructor in the   history department, at either Molly Brannigan's Irish Pub or the Knight Club for a night of Pints and Politics: a monthly event where students gather to talk politics. 
Considering this event falls on election night, students will list their predictions, gather to watch returns come in and discuss what these elections mean for the future of the country.  
The midterm elections, which occur at the two-year mark of a presidential term, hold much significance for which party controls Congress, as well as governorships and state legislatures across the country.  
Here in Erie, students will have a chance to vote on a new representative in the state's General Assembly, the area's next Congressman, the state's next U.S. Senator and the state's next governor and lieutenant governor.  
With so much on the line, it makes students recognize the importance of voting.  
Josh Chimenti, a freshman biomedical engineering major, said that by voting, people can ensure that the elected officials listen to and know the concerns of their constituents.   
"Without voting, there can be no change," Chimenti said.  
Jessica Schaville, a freshman sport and exercise science major, said voting is important.   
"We have the ability to decide our future and the future of our country by voting now since we know what is best for our generation and for the future," Schaville said.  
Overall, Gannon students are active and engaged, looking forward to what the results will be. 
MICHAEL GUIDO