Editor believes it's important to relax during finals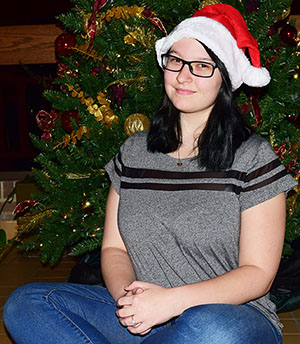 We are quickly approaching finals week here on campus, and it feels as though this heavy blanket of dread has set itself down perfectly over the once cheerful students of Gannon.
This will be my fifth finals week of my college career, and I am not afraid to admit that I am absolutely terrified.
This semester has been my most difficult yet, and I would be lying if I said I had any bit of confidence in myself about this upcoming week of tests and final projects.
Although I know I could have done a lot better over the course of the semester, I know that I have lived by one of my life mottos — fake it till you make it.
It may seem like bad advice, but sometimes you just need to fake the confidence you wish you had in yourself to get through. Especially during this time of the school year, you may find yourself the most stressed out of all.
It is important to try to de-stress as much as you possibly can. If you don't take a few minutes to breathe, you will burn yourself out.
There is nothing wrong with standing in front of the bathroom mirror and giving yourself a quick pep talk before a final exam. If you talk yourself up instead of down, you can go into the exam feeling a lot better about yourself.
Something that I struggled with when I first got to college was not believing in myself. I would stress about exams until I was sick to my stomach. I would not let myself generate the confidence I needed.
I always performed poorly when I did not believe in myself.
Once I started to tell myself I could pass my exams, even if, deep down, I was unsure of myself, I began seeing improvements in my grades.
Sure, you could say that it may all be a coincidence, but I truly believe that if you build confidence in yourself, it can make a huge impact on how you perform.
Now, I am by no means saying that you should skip out on studying. The whole "fake it till you make it" idea will not get you an A on a math test you didn't take the time to practice for.
The point is, study until you feel confident enough in the material. Do not overwork yourself because that is when you start to stress out the most.
Study the material for as long as you can, then tell yourself that you know the material and can do well on the exam. There is no point in allowing yourself to get worked up over material you already know. Convincing yourself that you can know something better than you already do is what can cause the most stress.
So, go on. Find some study groups, get some coffee and tell yourself you can survive this finals week. And just think, in just a few days we will be on a much-needed break once again.
HARLEE BOEHM
[email protected]