Kelly Clarkson returns with 'Meaning of Life'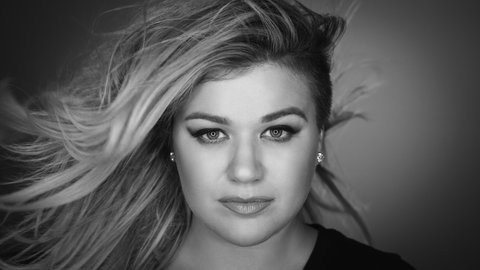 Kelly Clarkson has discovered the meaning of life and she's here to share it. On Oct. 27, Clarkson released her newest album, "Meaning of Life."
The 35-year-old singer songwriter began her career working several small jobs to collect enough to record and produce a demo.
However, she turned down two offers because she felt they saw no real potential in her.
Following these events, Clarkson packed up and moved to Los Angeles to pursue acting.
Due to the lack of other career opportunities, Clarkson returned home to Texas; there, she worked small side jobs, such as movie theater worker, Red Bull energy drinks promoter, telemarketer and a cocktail waitress in a comedy club.
After returning home, Clarkson was encouraged by family to continue performing.
In May 2002, she auditioned for "American Idol: The Search for a Superstar."
The popular show was created by Simon Fuller. Fuller was one of the three main judges joined by Paula Abdul and Randy Jackson.
The concept of the series involves the three judges discovering potential talents and having them perform against each other.
In the end, only one is given a shot at a record deal. The winner is determined by the viewers in America through telephones, Internet and text voting.
Clarkson auditioned with Madonna's "Express Yourself" and Glenn Miller's "At Last."
She received a yes from all three judges and a golden ticket, direct access to the Hollywood rounds.
From there, Clarkson continued to win over her audience. In the finals, she performed two original songs, "A Moment Like This" and "Before Your Love,"as well as Otis Redding's "Respect." That evening, Clarkson was declared the first winner of "American Idol."
Immediately after winning "American Idol," Clarkson was signed to a record deal with RCA Records, 19 Recordings and S Records, all three then belonging to Simon Fuller.
Following her "American Idol" showing, Clarkson released her debut album, "Thankful," on April 15, 2003. The album contained a mix of genres such as pop, contemporary R&B and gospel music.
"Thankful" debuted at No. 1 on the Billboard 200 chart and went on to sell over 4.5 million copies worldwide. It was later certified double platinum by the RIAA.
A year after her "American Idol win, Clarkson decided to leave behind the image the reality show gave her.
She parted ways with Fuller and 19 Management and hired the services of talent manager Jeff Kwatinetz of The Firm.
Clarkson wanted to reinvent her musical direction by developing a more rock-oriented sound. This soon led to her second studio album, "Breakaway."
Since "American Idol," Clarkson has released seven albums, each one just as successful as the last. Also, each album introduced a new side of Clarkson's musical talent. She went from pop to rock to mainstream and back around.
In her career, Clarkson has scored 100 No. 1's on the Billboard charts. She has even sold over 25 million albums and 36 million singles worldwide. Clarkson was named the first artist to top four of Billboard's charts: pop, adult contemporary, country and dance charts.
In June 2016, Clarkson announced she would be joining Atlantic Records. Following the announcement, Clarkson said she intended to release a soul-influenced eighth studio album in 2017.
"Meaning of Life" is Clarkson's eighth studio album. She assembled an all-star cast of leading songwriters and producers to help her record and produce this new album.
The album consists of 14 songs, each showcasing Clarkson's talent. However, she is not alone. Clarkson is often joined by backup singers in her music. She's even joined by members of Earth, Wind, & Fire in the song "Whole Lotta Woman." Although it is too early to tell how many albums have been sold, Clarkson has received nothing but praise for this work.
As a performer, Clarkson is a solid five out of five stars. "Meaning of Life" continues to keep this image alive for the performer. The album consists of songs that showcase Clarkson's raw talent. This is proven true in songs, like "Love So Soft" and "Slow Dance." As for the rest of the album, give it a listen and decide for yourself if Clarkson is still the American Idol.
OLIVIA HAHNER
[email protected]