Niall Horan's debut disappoints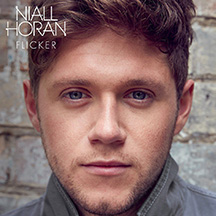 Let's start this review by saying: I am a fan of the most recent self-titled record by Harry Styles. I gave the record a 4/5 on one of the websites that I use to rate all the music I listen to.
I thought it was a powerful, emotional and reflective record. Even though it wasn't a really innovative project, it proved that he knows music. The '60s and '70s flair of all the songs, with more modern production, without going overboard, added this great feel and layer of emotion and aesthetic.
But I'm not here to review Harry Styles, I'm here to review Naill Horan, another old One Direction member who is getting into his solo career and probably trying to trump this Harry Styles project.
So let me get this out there now before anything else: this solo record isn't a very good project.
To start with, there is a huge lack of emotion. I'm not saying it's necessarily his voice, because his voice is actually pretty good, but all the production makes his voice sound so awkward and echoy song after song.
His voice does go well with these pop-style country, folk and top 40 instrumentals.
But none of these instrumentals have any power or drive to keep you listening. They all bleed together and sound like each other.
Then on top of both of those, some of the production choices just make me question what in the world was happening during the putting together of the songs.
An example is in the song "Slow Hands" – the very beginning has these choppy edits that make his voice skip. It happens for the first minute and then it just cleans up.
What were the producers even thinking in letting this get through? If it was on purpose, why? It just takes away any flow from the song.
If it was by mistake, that is fine — humans are humans. But you have to review the project before you let it go to the public.
Also, on songs like "Paper House," the volume of his voice and the instrumentals are way too inconsistent.
Sometimes the instrumentals get louder and sometimes they get softer for his voice. It's one thing to do this and not notice it, but it's another when it's painfully obvious.
Now, let's just talk about the lyrics for a second because they are something else. But first I'll mention that lyrics don't have to be everything.
Artists like Brockhampton, Vince Staples and Tyler the Creator show that you can still produce magnificent records with dull lyrics.
The lyrics in "Flicker," however, are just all the same.
Track after track Niall just talks about someone he loves or his broken heart. It's just so tiring to hear the same thing repeatedly.
With this said, there are still songs that were well-written.
"Since We're Alone" is actually a good instrumental with swingy guitar chords and jamming drums with the best vocal performance by Niall. It does sound a bit too much like Maroon 5, but that can slide.
The title track is one of the few ballads on the record that evoke some sort of emotion. The production on his voice is gone on this song, and you can actually hear the emotion in his voice and heart.
Overall, this is a pretty lackluster and half-finished record with painfully similar instrumentals and lyrics, with some also pretty choppy and compressed production choices that makes the record silly.
There are some decent tracks, though, like "Since We're Alone," "Flicker" and "Fire Away," but the emotion on those songs is lost in the production of the other songs.
Happy listening, Gannon University!
• Rating: mid 3/10
• Favorite Song: "Since We're Alone"
• Least Favorite Song: "You and Me" or "On the Loose"
• Genre: Singer Songwriter, Pop Country/Folk, Top 40
ALLAN COLLINS
[email protected]