Local elections just around corner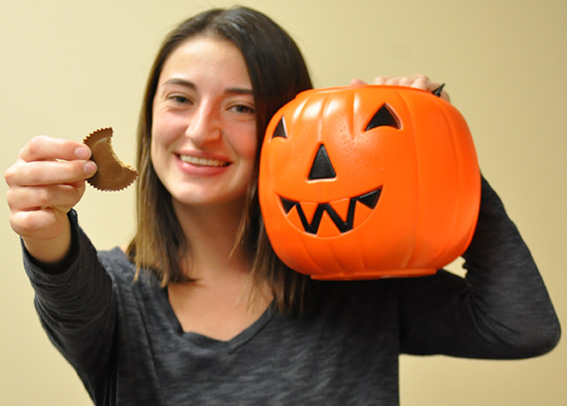 One of my greatest passions in life is following politics, especially local races.
I am very thankful that since August, I have had the opportunity to intern with John Persinger, the Republican candidate in Erie's mayoral race.
Most of my friends will tell you I side almost entirely on the Democratic side of the aisle, certainly at least in national politics, but there is something about John Persinger that has led me to switch teams for this specific election.
Persinger's campaign headquarters are aboard a 32-foot RV, which is pretty hard to miss as it's cruising down the streets of Erie; his face is plastered in vinyl wrapping to the side of the vehicle.
This summer, I worked many community events, and I was shocked at how often he made an appearance with his wife and kids. To be frank, it was hard to avoid the guy.
The more I started looking into his campaign, the more I liked him. He's young, he's energetic and he has new ideas that I truly believe could help take the city in a "new direction" as his campaign slogan promises.
Although he is a first-time political candidate, he has an undergraduate degree from Harvard and a juris doctorate from Notre Dame Law School.
Persinger has also worked as an aide to the deputy counsel for President George W. Bush and as an executive assistant to the U.S. ambassador to Australia.
Currently, he serves as an attorney with MacDonald, Illig, Jones & Britton, a local law firm, where he works specifically with innovative technology.
At campaign training last Thursday, Persinger gave me a signed copy of his book, which he said he wrote during his last year of law school when he was bored.
I can't speak on reviewing the quality of the text yet, but I think there is something to be said for the type of man who decides to write a full-sized novel just in order to pass time.
I've had friends question why I'm working for a Republican, especially given the heated political climate in Washington these days, but the truth is that I think for local races especially, party does not matter so much as character.
Joe Schember, the Democrat, is a great guy and also has a history of service to the Erie community, but I have not seen him as active as Persinger in the local neighborhoods this election cycle.
As politics seem to get ever more polarized, I hope other voters will consider crossing party lines like I did in order to make a visible change for Erie's future.
Election Day will be here sooner than we know it, and I hope those who are registered, especially students, will turn out to vote on Nov. 7.
Erie's current mayor, Joe Sinnott, has been in office for 12 years due to his double re-election victories.
If this trend continues, Persinger or Schember could be in office until the year 2030.
Now, possibly even more than ever, it is important that individuals turn out to vote in this local municipal election in order to get the individual who they think is better fit to lead into a position where change can occur.
Erie is at a crucial point in its history where the city has the potential to dramatically improve or slip into a downward slide.
My fingers are crossed for John Persinger and the City of Erie as we approach our final week of the election cycle.
KATE ROBB
[email protected]