Spring songs to help survive college stress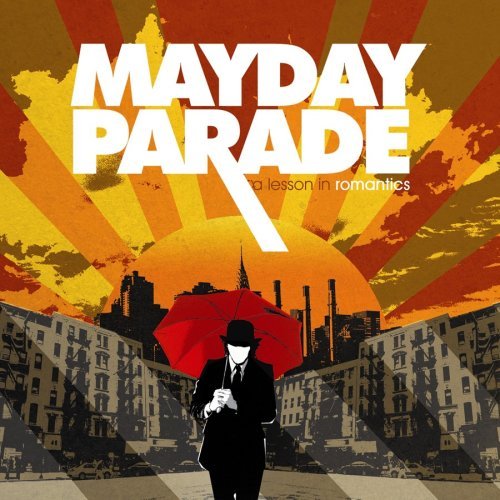 SARA BORRO
staff writer
Spring is such an exciting time of the year, especially for college students.
The sun and warmer weather are sure to put anyone in a good mood, and for those of us who struggle with seasonal depression, spring is a very refreshing time.
However, with summer quickly approaching, final exams are headed our way too and even with the extra vitamin D, motivation levels can be at an all-time low.
Here are some feel-good songs that are sure to keep you in a springy spirit, while also providing some "pump up" and motivation to finish the semester on a good note.
"The Sound" – The 1975
This standout track is on the sophomore album from Manchester-based band The 1975.
From the boppy-pop vibe of the song to the addicting sound of lead singer Matty Healy's voice, this song is a nice selection if you're looking to dance and jump around your bedroom like no one is watching. This is also a perfect bop to "car dance" to.
"Young and In Love" – 888
This song can be found on emerging alternative band 888's EP "Critical Mistake."
With a sound very similar to an '80s dance club mixed with an EDM concert, this track will get you on your feet. It has a unique sound that stands out in the alt-music scene and will feel as refreshing as it is fun.
"Roman Holiday" – Halsey
This is one of the more positive and upbeat songs on Halsey's first album "Bandlands."
It is an anthem about young love and how exciting it can be. This is a fun sing-along for car rides or if you find yourself needing a good jam for a night of karaoke.
"Wolves" – Coasts
This song will make you wish you could inject music into your bloodstream. It is a powerful track from the young British band Coasts. This song is truly perfect for all occasions, whether you want to drive around with your windows down, or need to toss in your earbuds and take a break from studying.
It is a cross between electro-pop and traditional alternative rock and is absolutely perfect if you're looking to hype yourself up.
"Jamie All Over" – Mayday Parade
This is a classic anthem for all the emo-pop punk kids out there.
You can almost feel the sunrays hitting your skin while listening to this song as Derek Sanders' outstanding vocals take you away to the West Coast.
This track can be found on Mayday Parade's album "A Lesson in Romantics," and is perfect for road trips. If you like it, maybe you'll be lucky enough to hear it live on Mayday Parade's current 10-year anniversary tour for the album.
"Nine in the Afternoon" – Panic! At The Disco
This timeless song from Panic!'s second album will never cease to make you happy. It is by far one of their most fun songs that no one can resist scream-singing along to.
This track is perfect if you need to let off some steam and dance around with your friends until you're exhausted.
"Another Night on Mars" – The Maine
The Maine is known for their feel-good songs, but this one is certainly one of the best.
The lyrics perfectly encapsulate what it is like to be a young adult fighting through the hazy time between youth and adulthood, and how important friendships are during that time.
This tune is perfect if you're ready to get nostalgic with your best friends, while also being submersed in the excitement of being young and alive.
"Mr. Brightside" – The Killers
This is the ultimate feel- good song of our generation.
No matter how old you are or what your preferred music genre is, it seems we all are born with the innate ability to sing along to every single lyric of this song.
It is an irresistible bop perfect for not only spring but every other season as well, and is sure to give motivation and energy to anyone who listens to it.
Finals are stressful, but spring is a time for happiness and excitement.
So turn up your stereo, roll down your windows and dance around your room. Use these songs to relax, revitalize and get ready for the sunshine.
SARA BORRO
[email protected]