Erie Art Museum seeking entries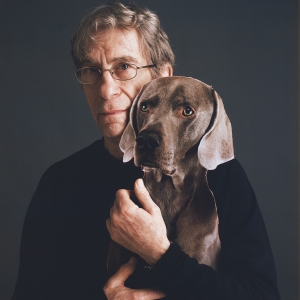 LAUREN SOVISKY
staff writer
The Erie Art Museum is seeking entries for its 94th annual spring show.
The spring show is a regional competition celebrating new work by artists in all media.
Artists residing within 250 miles of the city of Erie have the opportunity to submit works that have not been previously shown in the Erie area.
The Erie Art Museum often changes its exhibitions in order to embrace a wide range of subjects, including historical and contemporary pieces, as well as folk art, contemporary craft, multidisciplinary installations, community-based work and traditional media.
The museum holds a collection of over 8,000 objects, including significant works in American ceramics, Tibetan painting, Indian bronzes, contemporary baskets and a variety of other categories.
This year's spring show is partnered with Edinboro University's art department.
The two have worked together this year to bring photographer and video artist William Wegman to the museum as a juror for the spring show.
Wegman is primarily known for his compositions of dogs.
Wegman has worked with a variety of artistic mediums including drawing, painting and collages, but it was his close work with weimaraners — specifically his pet Man Ray — that began his photography career.
The addition of Fay Ray, who appeared on Sesame Street, and her pups has created an endless growing family for this photographer.
Wegman has appeared on "The Tonight Show" with Johnny Carson and with Jay Leno, "The Colbert Report" and the "Late Show" with David Letterman.
He has also created video and photo content for Nickelodeon, "Sesame Street" and "Saturday Night Live."
In addition to his help with the spring show, Wegman will provide a free public lecture on the Edinboro campus in the hopes of engaging students and faculty in the world of art.
The lecture will take place at 6:30 p.m. Thursday, April 6, at Edinboro's Cole Memorial Auditorium.
The deadline for submissions for the Spring Show is 5 p.m. April 1.
The show will open to the public on April 23 and close July 9.
LAUREN SOVISKY
[email protected]