New band Cemetery Sun making waves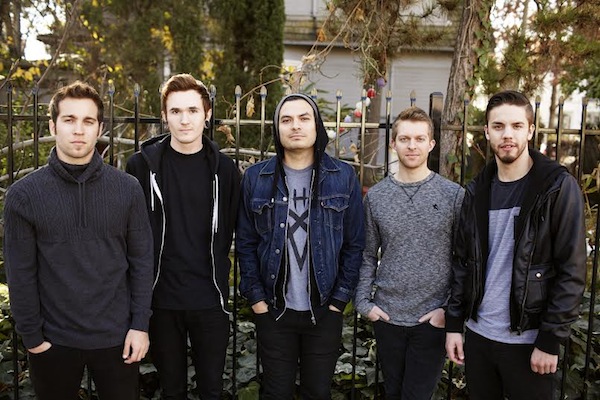 The alternative music scene is unique for a lot of reasons, but one of the more special ones is the way it is so easy for fans to discover new artists.
The alternative music world is a surprisingly small one; you can mention the name of a band and someone always seems to find a connection to it.
Whether it's a big name headliner or a smaller hole-in-the wall opening act, someone has seen them or heard of them.
Maybe they toured with someone you love, or maybe they toured with someone who toured with someone you saw two years ago, or maybe you heard their new song on an alternative radio station driving home on a Thursday night.
Not everyone you discover is great, but when you are lucky enough to uncover the little hidden gems, it turns into a pretty cool experience.
Breakout band Cemetery Sun is an alternative, pop-punk group based out of Sacramento, Calif. The band consists of singer Josh Doty, drummer Austen Butler, guitarist Elliot Polokoff — who also has doubled as an "in house" producer for the band — lead guitarist Jesse Mancillas and bassist Matt Scarpelli.
Since its formation in 2013 the band has been diving into the scene with full force. The group started by playing regionally around northern California, but instead of jumping into touring right away as most emerging bands do, they began working in the studio. For an entire year they tirelessly wrote song after song, sometimes getting through three or four a day.
While writing, the band made sure to pay careful attention to creating not only a compelling sound, but also to incorporate strong and meaningful lyrics.
Cemetery Sun's hard work and meticulous attention to detail paid off earlier in 2016 when they were discovered online by Mikey Flom, who is the son of LAVA Records founder Jason Flom. Flom was equally as impressed with the band as most people who hear them, and the group was offered a deal.
Cemetery Sun released their first self-titled EP under Republic Records on Nov. 18 and it features four extremely addictive tracks. Their song "Fake Love" is also being played on Alt Nation on SiriusXM satellite radio, which is an extremely big deal for a band as new as Cemetery Sun.
Their sound is a refreshing and unique one. With a perfect mixture across genres, each song is dripping with the traditional alternative, pop-punk sound while also having traces of R&B, electronic and emo-pop. They're just enough to fit in with the alternative scene, but certainly stand out.
In addition to the release of their overwhelmingly impressive EP, earlier this year the band completed their first full tour with Vinyl Theater and Finish Ticket. They are set to head out on the road again beginning Dec. 5 alongside alternative music veterans The Struts.
Cemetery Sun is certainly making waves in the alternative music scene, but is a band you should check out if you're a fan of any genre. Cemetery Sun's EP is available on iTunes and can also be found on Apple Music and Spotify. Tickets to their upcoming tour can be purchased at www.cemetarysunband.com/tour/.
SARA BORRO
[email protected]