New documentary films address U.S. rape culture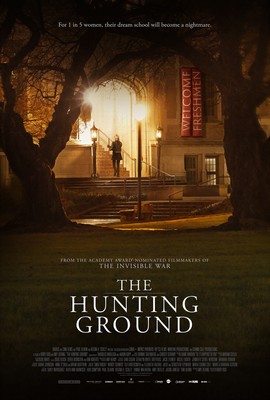 By SARA BORRO
staff writer
An extremely huge issue present in our nation is the culture surrounding rape and sexual assault.
The way we as a society have normalized the toxic and unfair cycle of the legal process's handling of rape cases is often very unjust and unsettling.
It is estimated that one in five women and one in 16 men will be a victim of sexual violence on her or his college campus.
It is also estimated that only 10 to 20 percent of rapes on college campuses are reported.
Rape and sexual assault have always been social issues, and there never has been an extremely positive or effective way to handle rape cases.
However, in recent years people have begun to stand up for what is right, and there have been several moves made to help terminate the culture surrounding rape.
If people pay any attention to the news, they will know that Brock Turner, a privileged white male attending Stanford, recently served a sentence for the rape of a young woman.
Though it can be agreed that his pathetic three- month sentence was nowhere near enough to match the horrendous crime he committed, the fact he served any time at all is a victory and a very small step in the direction of ending rape culture.
There have also been certain laws recently set in place that preserve the rights of rape survivors. In early October, President Obama signed the Sexual Assault Survivors' Rights Act, which is a bill of rights for survivors of rape and sexual assault.
This act ensures that rape kits are appropriately preserved and tested as forensic evidence, and also allows survivors more accessibility to the rape kits.
This act also eliminates any fees surrounding rape kits, and allows survivors to get a rape kit even if the decision has not yet been made to take further legal action.
Though there have been a few small legal actions made in regards to sexual violence and rape culture in our country, a possibly more effective way of speaking out is through film.
There have been several documentaries released over the past few years exposing the issues surrounding sexual violence in our country. Two high-impact documentaries released have been "Audrie & Daisy" and "The Hunting Ground."
"Audrie & Daisy" was released earlier this year and is a film that looks at three cases of rape of young teenagers.
The documentary includes the stories of two American high school students, Audrie Pott and Daisy Coleman. At the time of their assaults, Pott was 15 and Colman was only 14.
The film dives into the many issues surrounding their cases including the extensive cyberbullying each of them experienced after reporting their cases.
This is an absolutely heart-wrenching movie that shines a light on the extremely unfair ripple effect of rape that includes victim shaming and blaming, and the gut-wrenching and preposterous idea that "boys will be boys."
"The Hunting Ground," which premiered at the 2015 Sundance Film Festival, centers more around sexual assault on college campuses, and the way that higher-up administration and campus law enforcement can try to cover up a lot of reported cases.
The story focuses primarily on Annie E. Clark and Andrea Pino, who are both two former students of the University of North Carolina at Chapel Hill.
While enrolled, they both filed Title IX reports against the university when the reports of their rapes were handled extremely inappropriately.
The documentary also takes a look at sexual assault cases on other prestigious college campuses including Harvard and Notre Dame, and how those schools also fight to cover up cases of sexual assault and rape.
In addition to the haunting and disturbing content of the film, Lady Gaga recorded an extremely emotional song for the film titled "Till It Happens to You."
Gaga, who has often spoke out about her own experience with sexual assault, delivers a very moving performance, which helps in the effectiveness of the documentary.
"The Hunting Ground" is sickening to anyone, especially college-aged women, but is an extremely important artifact that is pushing to expose and end rape culture and ensure more justice for victims.
We as a nation have a long way to go in reversing rape culture, but we are getting there, and that is so important.
SARA BORRO
[email protected]