Erie Playhouse celebrates 100 years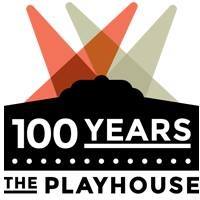 LAUREN SOVISKY
staff writer
This year the Erie Playhouse is celebrating 100 years of operation, making it one of the nation's oldest community theaters.
With a century under its belt, the Erie Playhouse has prepared a lineup of classic and well-known productions audience members are sure to love.
Making its third appearance at the Erie Playhouse, "Ragtime" starts off the timeline of the Gannon University school year, playing from Sept. 23-Oct. 9. This mainstage production tells the story of 19th century Americans trying to grasp the American Dream.
To prepare for the ghosts and goblins of Halloween, animated TV star Arthur comes to the playhouse for "Arthur's Halloween," running from Oct. 14-19.
Written specifically for the playhouse by Charles Corritore and Michael Malthaner, with the blessing of Arthur-creator Marc Brown, this musical tells the story of Arthur's spooky Halloween, which he finds scarier than normal.
From America's most celebrated playwright, the Erie Playhouse performs "A Streetcar Named Desire" in November.
"A Streetcar Named Desire" tells the story of flirtatious southern belle Blanche Dubois, who moves in with her sister and brother-in-law in New Orleans.
DuBois' presence only causes more conflict and stress in the family, making for a dramatic story.
When snow begins to fall, the Playhouse will celebrate Christmas with "Scrooge" from Dec. 2-18.
Based on Charles Dickens' "A Christmas Carol," this musical brings to life all of his beloved characters including Tiny Tim, Ebenezer Scrooge and the Ghosts of Christmas Past, Present and Future.
The New Year brings an old favorite production, "The Lion King Jr." The production will run from Jan. 20-29.
The Playhouse Youtheatre showcases this classic tale of Simba and his journey from Pride Rock, running away to discover "Hakuna Matata" and coming back to reclaim his home.
February showcases a dancing fever for the Playhouse as it shows "A Chorus Line."
This musical focuses on Gypsies trying to make it big on the Broadway stage, and salutes all past dancers who have performed with the playhouse.
Comedy comes to the Playhouse in March with "Noises Off."
This comedy focuses on the cast of a show, "Nothing On," as it struggles to prepare for the opening night of a play and complete one final run through. Missed lines, love and laughing dominate this comedy.
Gannon's academic year comes to a close with the production of "James and the Giant Peach."
In May, join James in a musical adventure as he makes new friends on a journey to reach the Empire State Building while traveling inside of a giant peach.
With a wide selection of genres and shows, there's sure to be an Erie Playhouse production for every student's liking.
For more information about additional performances, times, location and costs, visit erieplayhouse.org.
LAUREN SOVISKY
[email protected]