Blink-182 makes triumphant tour return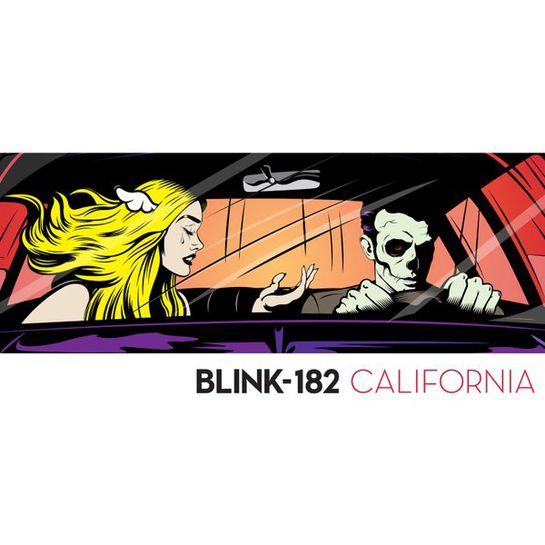 By OLIVIA BURGER
a&l editor
American punk-rock band Blink-182 released their seventh studio album, "California," in July.
In conjunction with the new album, the band has been playing a massive 44-show summer tour with friends A Day to Remember, All-American Rejects and All Time Low.
Featured on this tour are original Blink-182 band members Travis Barker (drums) and Mark Hoppus (guitar and vocals) as well as new member Matt Skiba (guitar and vocals).
Missing from this reunion is Tom Delonge, original founding band member along with Hoppus.
Blink-182, which was originally founded in Poway, Calif., in 1992, has had a dramatic past of breakups and reunions.
The band's first hiatus occurred in 2005 after Barker, Hoppus and DeLonge argued over their future and recording process.
The first reunion was at the Grammy Awards in 2009 and was followed by a reunion tour in 2009 and 2010. They released their album "Neighborhoods" in 2011.
While prepping for their next album, Delonge's manager told Hoppus and Barker that Delonge was no longer a member of the band because he wanted to focus more on non-music projects. These projects include his website, "Strange Times," which is devoted to extraterrestrial life, paranormal activity, cryptozoology and conspiracy theories.
With Delonge out of the picture, the band turned to lead man of Alkaline Trio, Skiba.
Skiba filled in for Delonge at a couple of club shows in early 2015, and when legal matters with Delonge were sorted, Skiba officially joined Blink-182 and the trio began preparations for "California."
All of this breakup and reunion drama resulted in a triumphant return of a band that means a lot to a large number of young adults today who spent their teenage years listening to these punk-rock legends.
Blink-182 is widely considered the most influential punk-rock band of the '90s, and their legacy can be seen and heard in a number of bands that came after them including Fall Out Boy, The Maine and even their openers, All Time Low.
With a dedicated fan base and unprecedented influence, it's no surprise that their 2016 reunion was so widely accepted.
Many of the shows on this tour were sold out, and "California" ranked at No. 1 in the U.S. and the U.K., becoming their first No. 1 album in over 15 years.
The band made numerous local stops with a show in Cleveland, Darien Lake, Hershey Park and Pittsburgh.
The tour is expected to continue through October.
Some of the bigger stops still ahead are a number of California shows including San Francisco, Irvine, Santa Barbara, Fresno and two sold-out shows at the Forum in Los Angeles.
The Pittsburgh show was held at First Niagara Pavilion on Aug. 28.
The show itself was much more than I was anticipating.
The lights and graphic images that went along with the songs were incredibly impressive and made for an overall visually interesting show.
Not to mention the fact that Blink-182 has a 23-song long set list.
Perhaps the greatest thing about seeing the Blink-182 live show was the sheer amazement of it all.
It is crazy to see that this punk-rock band has been around for 24 years, faced multiple breakups and revivals, and yet, they are still able to pull off an amazing show with a full set list.
Hoppus made multiple jokes about how he's been doing this a long time and shared a few inspirational words before singing their "never give up" anthem, "Cynical."
Maybe it's this attitude that has allowed Blink-182 to stand the test of time, and who knows, perhaps there's an eighth studio album already in the works.
OLIVIA BURGER
[email protected]