Leap year brings downside, election season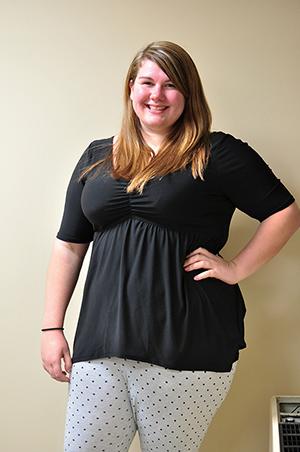 It's an even-numbered year that is a multiple of four, so you know what that means – presidential elections are coming up. You can't watch TV without seeing another smarmy, clearly fake advertisement about how these presidential candidates are going to solve all of the country's problems and cure cancer – I hate it.
I'll be the first person to tell you that I am an extremely opinionated person. I know what I like and don't like and I'm not afraid to let it be known. You would think that politics would be my go to – nope.
I actually really, really hate politics. I understand that politics are how our country operates and maintains somewhat of a state of order, but people tend to take it a little too far – especially politicians.
I can almost guarantee you that if you tried to find a modern-day politician who has never been involved in a sex scandal, never been caught lying, always followed through on their promises and at the same time, was a good, honest, standup person, you would probably come up with nothing.
Take Donald Trump, for example. There are many times when Trump has put his foot in his mouth. His problem – aside from an obvious issue of where his mouth is located – is that he doesn't care that he sounds like a complete moron.
In fact, Trump is actually gaining followers from being so ignorant. He has been quoted numerous times saying things that no politician should be saying. Bashing celebrities, claiming false evidence as truth, constantly making remarks about how great he is – the list goes on.
According to CNN, Trump said Sunday that he could kill somebody and still not lose his voters' support.
"I could stand in the middle of Fifth Avenue and shoot somebody and I wouldn't lose voters," he said.
I'm not sure what's worse – the fact that Trump said this in the first place or the fact that he may be onto something because his supporters are almost – if not more – idiotic than he is.
This is the reason I hate politics. People don't vote based on who they think will be the best person to run our country.
People vote on the candidate who looks the best, sounds the best or is the funniest. People are shallow.
Maybe I just have a very cynical outlook on the world – which I do. Maybe I just don't have very much faith in people – which I don't. Maybe I'm just young and naïve – which is arguable.
Don't get me wrong – I'm not an anarchist – but there is a right and a wrong way to run a democracy and I'd really like to live in a country that doesn't feel the need to ostracize people based on trivial matters.
To all my fellow citizens – when you go to your nearest polling place this November – and I hope you do – bring your brain. I really don't want to have to move Finland.
SAMANTHA GRISWOLD
[email protected]