Ten gifts fit for a college budget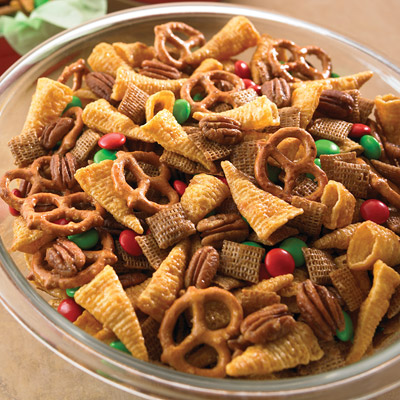 Christmas shopping is hard, and it's even harder when you're on a leftovers-are-like-gold budget.
With the help of Buzzfeed, creative friends and more than a few visits to country living websites, this list was compiled with college budgets in mind. Most of these gifts are appropriate for everyone — your grandparents, your best friend and Aunt Janet included — and they're all under $20.
The following are 10 "homemade" gift ideas that are least likely to end up stuffed in your mom's junk drawer by next year, provided you give them to the right people.
1. The Christmas card
So, this one seems cliché, but it's the easiest way to remember your family far away. You can find packs of traditional, tasteful or funny holiday cards for around $7 at Wal-Mart, and mail them out.
There's a reason you see more U.S. Postal Service commercials around Christmas than any other time of the year. Who knows? Your uncle in Oregon just might appreciate the gesture.
If you're feeling really ambitious, you can stage "family portraits" with your roommates and send those out with your cards. Just don't forget to sign them.
2. Build-a-Fort set
Forget the trip to Build-a-Bear, she wants the Build-a-Fort and Nicholas Sparks movies.
The concept is taken from the forts you built when you were 5 and camped out until your mom begged you to untuck the blankets from the couch crevices.
How to do it: Find a bargain sheet set by checking the clearance section at a superstore; you don't need anything fancy. A $5 set from Big Lots will do the trick.
Next, look at your local hardware store or Home Depot for basic rope — anything around 30 feet is plenty — and clothespins.
Tie it all together with some ribbon and a label calling it "Build-a-Fort" or "DIY Fort," and you've got something to do on the rare blessing of a snow day.
3. Sugar and oil scrub
You can find a huge assortment of sugar body washes and the like on Etsy, but it's just as easy to make your own.
Start with sugar and olive oil, and go from there. You can use stock baking white sugar or brown sugar; it's up to you. Mix a cup of sugar with one-third cup oil and add more until it has a paste-like consistency.
This makes a great gift for your mom or sister, and you can pretty it up by packing it into small glass jars from the dollar store and decorating it with ribbon and perhaps a handwritten label telling her what it is.
4. Memory box/frame
Are you a pack rat? This is your time to shine.
Take the tickets you've been saving from that killer concert over the summer or the broken spatula from the time you tried to cook burgers freshman year, and display them.
You can add pictures and other mementos accordingly, until you've filled a dollar store frame with trash-turned-treasure.
One of my friends put together a shadow box to display the car mat of his old car after he totaled it. He proved you can be as silly or sentimental as you want with this kind of gift.
5. Personalized coasters
For people who like to enjoy a cold one without ruining their table.
Buy four plain tiles from the hardware store at around $1 each and print some 4×4 pictures or pick out some fun cardstock from Wal-Mart's scrapbook aisle. You'll also need Mod Podge — a small bottle averages $7.
Cut your cardstock or pictures to fit the tiles, and attach the deco with Mod Podge. That's it.
6. Cookies/ cookie dough
Who doesn't like cookies?
There are two ways to go with this idea — bake them the whole way through and give them away in a functional canister from Ollie's or a freezer bag, if you want to be really classy.
Or you could mix up the cookie dough — pick an easy recipe online — roll the cookies, and deliver them in a foil baking pan with a copy of baking instructions.
7. Hats and gloves
Since gloves are worse than socks when it comes to keeping them together, they always make good practical gifts.
You can find plain ones at the dollar store and decorate them with Sharpies, or invest in the $8 fleece ones that keep the cold out.
8. Trail mix
What is trail mix, besides a game of find the M&M's? Fortunately, it's easy to make from scratch.
If you don't like as much raisins, use half a small bag rather than dumping them all in. Pick your favorite nut assortment and buy a small can. Cereal also makes a good addition.
You can buy generic Chex — I promise they taste the same — and eat the remainder of the box for breakfast after Christmas.
Then, finish the mix off with chocolate. Try a mix of chocolate chips and M&M's or white chips and Reese's Pieces. This time, use the whole bag.
Your proportion of chocolate to raisins should be fair now, and you can trademark the mix before giving it away.
9. Ornaments
I recommend looking for something quirky or personal at Five Below or the Christmas Tree Store, both in the plaza next to the Millcreek Mall for around $10.
If you're more creative, you can buy a plain set of Christmas bulbs and monogram them with a silver Sharpie or glitter.
10. Mix CDs
Some people still like CDs, and at the very least, most cars still have CD players, and they're the easiest way to expand your friend's library.
A stack of blank CDs goes for around $10 at most places, and that's the only expense, provided you have the music to burn.
Be courteous and print off a copy of the playlist to go along with the CD, and you're done. You can also dress up a disc case if you want to practice your freehand skills or have a good printer.
KELSEY GHERING
[email protected]