'Lazarus Laughed' auditions to be held at the Schuster Theatre for Fringe Fest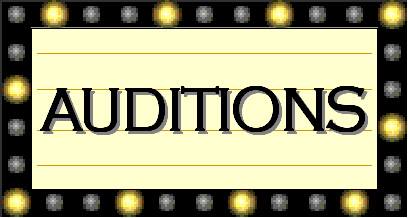 Give Gannon University your best chuckle, your goofiest giggle, a cute little cackle or a sly snicker!
As long as you can laugh, you can audition for the Schuster Theatre's rendition of "Lazarus Laughed," also known as the Schuster Theatre's entry play for the 2016 Fringe Festival.
Join Lazarus with the adventure following his death as he overcomes obstacles and confuses all of Rome with his laughter.
Director and assistant professor of theatre, Alaina Manchester, helps bring a small school twist on this classic play meant for 150 actors.
This 20th-century play was written by Eugene O'Neill, known best for bringing realism to American theater, and showcases his poetic writing style in this Greek tragedy.
His play introduces the struggles with faith and doubts that can come with it.
Lazarus of Bethany, the first to be raised from the dead, declares a statement no one can believe. He declares "there is no death – only God's eternal laughter" which leaves the public a bit confused.
As the title entails, Lazarus laughs incessantly, and the more he laughs, the younger and stronger he seems to look.
Along with that, the more he hoots and hollers, the more contagious his chuckles become.
As Lazarus travels from Bethany to Rome, he sees death everywhere but can only laugh.
Manchester said that during Lazarus' travels he comes across an aging Caesar, who contacts many different cultures and religions to meet Lazarus with skepticism, distrust, hate, fear, love, lust, worship or any combination of those reactions.
Tragedy strikes as Lazarus' family becomes endangered. His wife is killed and Lazarus is burned at the stake.
However, throughout all this pain, he keeps his grin and laughs till his very end.
He believed there was no death, so he had no reason to fear it, only to laugh at it.
Manchester said that the play is poetic and violent and discusses the meaning of life, the nature of fear and human behavior.
She is more than excited for this production.
"We have a wonderful opportunity to create something new and theatrical, while exploring the themes that connect us all as humans," she said.
She hopes to make this play a starting point for bigger and better things, with the help of the new cast soon to join "Lazarus Laughed."
Everyone is welcome to audition for the spring production of "Lazarus Laughed."
No experience is required. Prepare a small monologue — it does not need to be memorized — and comfortable clothes for movement exercises.
Auditions for "Lazarus Laughed" will be held from 5-7 p.m. Thursday and Friday at the Schuster Theatre.
For more information visit The Schuster Theatre's Facebook page or contact Manchester at [email protected]
Performances of "Lazarus Laughed" will be at 8 p.m. Feb. 17-20 and at 2 p.m. on Feb. 21.
LAUREN SOVISKY