Schuster Theatre holds auditions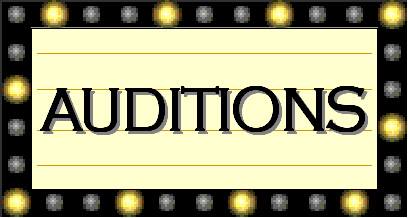 The Schuster Theatre will be performing "Lazarus Laughed" as its on-campus main stage show and the Theatre Program's participatory piece for the 2016 Fringe Fest Erie. The show will run at 8  p.m. on Feb. 17-20 and at 2 p.m. on Feb. 21.
Jax Vadney, technical director of the theatre and Fringe Fest producer, said the festival is a month of theatre, lasting from Feb. 1-24, produced by Gannon University and other associated theaters throughout Erie.
"It is a way for our students to create 90-minute theater pieces while gaining experience in directing, playwriting, design and performance that will enhance their educational training at Gannon," Vadney said. "Having associated productions from theaters such as All An Act, PACA and the Erie Playhouse gives our students the opportunity to see, work with and learn from theater artists in our community.
"It really has become a community project that offers our students support in growing as theater artists.  We are very lucky to not only be able to produce Fringe Fest at Gannon, but also to have the support of our downtown Erie associated productions."
This will be the sixth year of Fringe Fest and it was modeled after the Edinburgh Fringe Festival, which is the largest arts festival in the world. Vadney said part of the Edinburgh Fringe is the International Collegiate Theatre Festival (ICTF), which Gannon students have been participating in since its inaugural year in 2011.
"The thing about performing at ICTF is as a university you prepare a show in the states, not really knowing much about the space, and then you pack up your actors, costumes, props and other technical elements and you fly to Scotland to perform," Vadney said. "You have one technical rehearsal (two hours only) with a wonderfully supportive technical crew from ICTF."
Vadney said that Gannon's Fringe Fest Erie is modeled after that.  Gannon students rehearse their shows in the Schuster Theatre, but will not perform them in that space.  They have to think about how to make the productions travel to different spaces on campus.  Vadney said there is one technical rehearsal in the performance space. It's typically a day or two before the first performance, and it's two hours long just like ICTF's. Then the students will perform their pieces.
Vadney said that she believes Fringe Fest will give students the opportunity to experience various roles within the theatre and potentially prepare these students for their future endeavors.
Alaina Manchester, an assistant professor of theatre, will be directing "Lazarus Laughed," which was written by Eugene O'Neill.
It follows the events after Lazarus is raised from the dead by Jesus. The intention of the play is to make audience members question their own faith.
Auditions will take place from 5-7 p.m. on Dec. 3-4 at the Schuster Theatre. It is asked that those attending auditions prepare a short monologue, but cold readings will also be provided. For more information contact Manchester at [email protected]
MEGAN HAMM