WERG participates in national event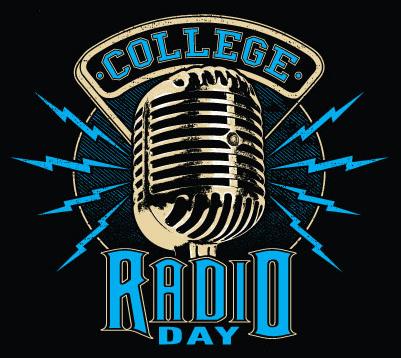 College radio is one of the few mediums that allows those who are passionate about the craft to receive hands-on experience and have a creative outlet during their time in higher education.
As a way to bring awareness to the public about the large amount of college radio stations that produce quality content, College Radio Day was created.
On Friday, Gannon University's own radio station, 90.5 WERG, will be participating in this yearly event.
During the day, WERG will be airing a one-hour simulcast, a transmission of a radio program that plays simultaneously with other college radio stations from across the country.
The audio that will be heard in the simulcast has been created by students from across the nation including some of the members from WERG.
Abby Coppock, a senior theater and communication arts major and general manager/program director for WERG, said she is looking forward to the simulcast on Friday because it will give WERG listeners a chance learn more about the importance of college radio and hear from the different stations from across the country.
WERG strives to give its students an environment where they can focus on developing skills in performing, writing and producing content while being in charge of a broadcasting station.
Coppock said WERG opened up an entire world she didn't know about.
"Before entering the station I never really thought about radio as a business at all; it was always just that thing in [the] background of a car ride to somewhere," Coppock said. "Since I've been with WERG I've realized that I would love to either go into audio production or find some sort of job that helps people new to radio develop their talents.
"It's a beautiful thing to watch a person find out what their hidden abilities are and to see them take off."
Taylor Wolff, a junior medical technology major and news director for WERG, said that even though she isn't a communication major she still found that the atmosphere at the radio station was welcoming.
"It's a cool way to connect to the community," Wolff said. "I mean two weeks ago I had an interview for my clinical year and one of my interviewers actually told me she listened to the station."
WERG will be extending College Radio Day into a weeklong event.
As part of the celebration they will be giving away tickets for a Grace Potter show at Stage A.E. in Pittsburgh on Tuesday.
During the week you can connect to WERG by going to www.wergfm.com or using the Tune-In Radio app on your smart phone, tablet or PC.
WERG's radio station is located on the second floor of the Center for Communication Arts located at 700 Peach St.
MEGAN HAMM
[email protected]