Ultimate Frisbee competes at regionals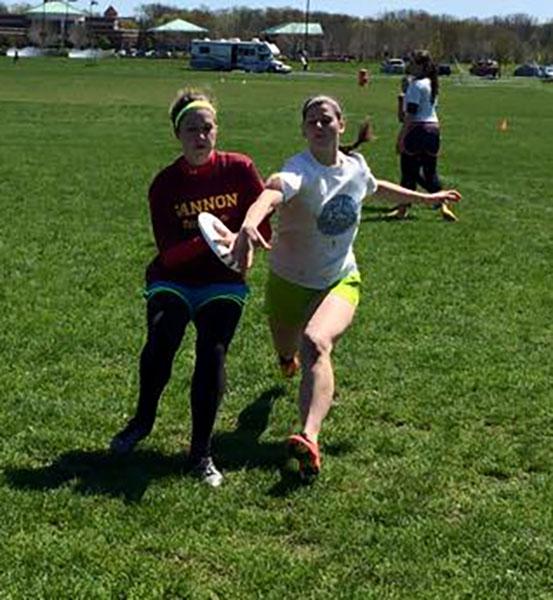 The central dogma that encompasses sport derives from one foundation: competitiveness.
An exaggerated emphasis on the competitive nature of sports today typically overshadows another integral aspect of organized athletics: having fun.
Welcome to the world of Ultimate Frisbee – Gannon University's brand new club sport.
What once began as a few pickup games between friends two years ago gradually expanded into complete men's and women's rosters.
Kat Shindledecker, the current captain of the women's team, described the team's conception as a group effort from the ground up.
"We started out by playing pickup games on the old field next to the Rec and then we began running practices," she said.
Frisbee is not just another sport that students give the old "college try" but it's a sport that uniquely combines fun with competitiveness.
Ultimate Frisbee demands a versatile repertoire of athletic abilities while keeping the objective light and simple.
After settling on three organized practices a week and with the assistance of coaches, the team has built upon the fundamentals of the sport – the women's team exceptionally so.
Last weekend, the women's team competed for regionals where, in Shindledecker's words, the Gannon squad "held our own and really made each team fight."
The teams competing in the regional tournament were among the very best teams the college game has to offer. For a young Gannon team to be represented at regionals after just two years in existence is spectacular in its own right and a true testament to how diligently the founders of the club worked to help the program excel.
No longer is the stigma of Frisbee being a sport for Cheech and Chong lovers a valid proposition; the sport has integrated itself into Gannon's athletic culture.
The road to success has been remarkably swift for this young Gannon team, and the future only looks brighter as the seasons go by.
ANAS SHAHZAD